Yipee! We have rounded our horn!

Buesnel
Thu 21 May 2009 05:49
36:45.39N 2:03.79W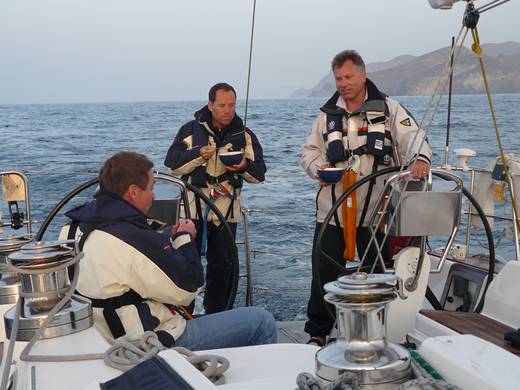 BreaKfast after we rounded Cabo de Gata, our "Horn" (for the second time) this time in more pleasant conditions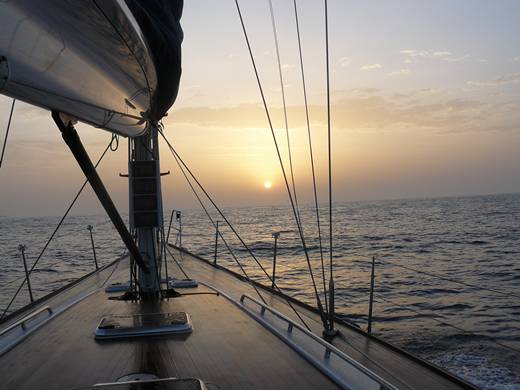 Sunrise - heading NorthWest towards Majorca
Graham, Tony and Clive were up at 3.45 this morning and off the mooring sharp at 4.00am (Graham reminded me at 3.56 that we had "4 minutes" as he was determined we were going to stick to schedule)
We timed our run on our "Horn" (Cabo de Gata) perfectly - it was just getting light as we rounded. Boy how 12 hours can make a differrence - no wind and just a slight swell. A beautiful sunrise signals the start of what I suspect will be a very hot day - we hope!
Tony "Mr Fish" wants to fish but we do not know many fish that will catch a 8.5 knot lure!
Simon has just made the Bloody Marys - Graham initially refused but after being called "old" by Simon has agreed to just one large one.
Cheers!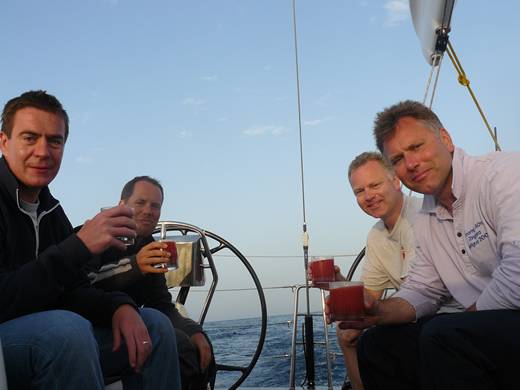 Bloody Marys for breakfast
---