Gybing into Gib

Buesnel
Mon 11 May 2009 19:25
35:75.00N 5:22.00W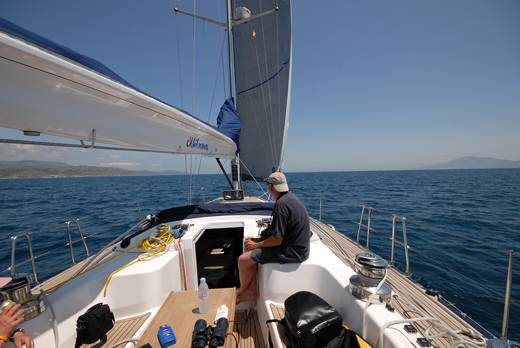 Straights of Gibralta - Spain on the left, Africa on the right
Toasting our safe arrival and a fantastic passage - 1243nm from Hamble, 201 elapsed hours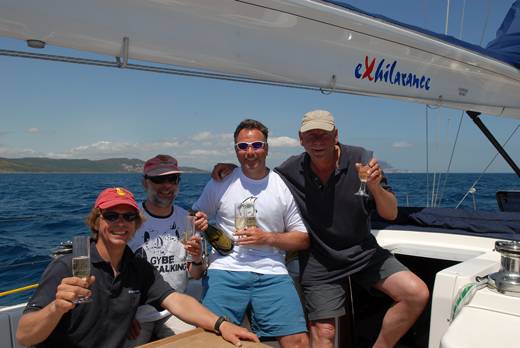 The boys with Gib in the background
Boys (minus Lol) and Vics, Atlantic ocean in the background
The Rock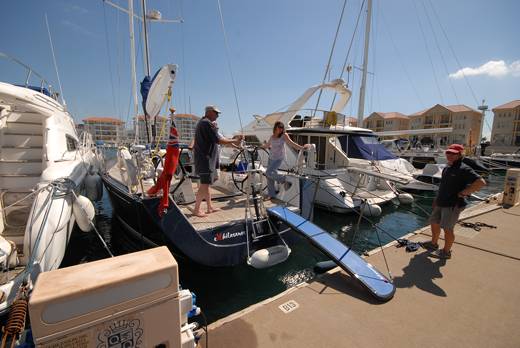 eXhilarance moored up in Gib - she is one of the family now. Note the shinny new Pasarelle - first time out!
So we are here in the Med, with excitement, a sense of relief, lots of amasing memories. Some difficult moments of tiredness, night sailing and big winds but more than made up for by the special sailing and shared experiences. Four year plus in the planning, support of my family (particularly Susan), friends and my boss (David Andrews) has made this happen - it was a special feeling of achievement coming up the Gibralta Straights.
We of course celebrated with Champagne and music (Human by the Killers and Gambler by Kenny Rogers). The Straights were calm today with blue sea and very hot sun - now we know why we came.
Pip - "a sailors dream - a tall fast yacht, wind abarth the beam, a tall fast crew, my dream has just come true"
Vics - "a perfect way to begin our 4 months in the Med, cruising into Gibralta with a glass of Dom an d the sun on our backs"
Lol - "Glad it was all downhill, made easy sailing. Great entering Gib with Pip on my back"
Mulch - "from the top of the mast to the end of the boom, whichever way you look at it we must fly the 'Gary LInnaker' again soon
As youi can all see we are on a bit of a high, onto dinner and drinks ....
---