Just some more pictures of our travels in New Zealand

Catacaos
Graham Shaw
Sat 7 Jan 2012 00:45
Some more lovely scenery pictures.
Above, Mount Cook, which is middle of the South Island.
Christmas dinner at cousin Sammy's and Steve's place in Clyde on the Clutha River.
Steve doing his thing on the Clutha river, Graham was lucky enough to get a tour of the gold rush area.
One of the many huts the prospectors lived in.
The beautiful Missy.
And of course Matches.
Wanaka, in the middle of the South Island - a beach on a lake with the snowy mountains in the back. Just beautiful.
Lucas and Sammy enjoying the benefits of being kids.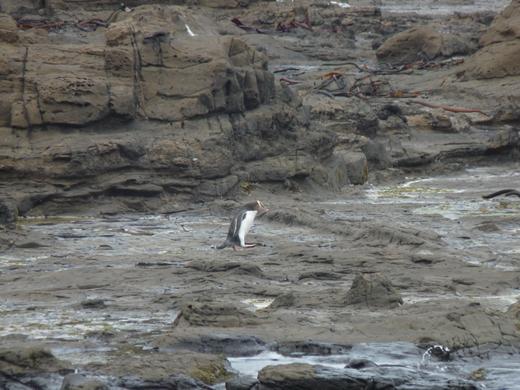 Taking the long walk back to the sea.
I think the picture explains itself?? (The photo on the sign is the Niagara Falls in North America, and above it can be seen the NZ Niagara Falls)
We met this farmer who was originally from Wales, emigrated many years ago taking a short break with his horse, travelling and riding along the south islands beaches. It just so happened the sealion (right) wanted to get in on the act.
Where the Albatrosses hang out.
And some other birds?
Freedom camping: the closest we managed to sleep to the waters edge.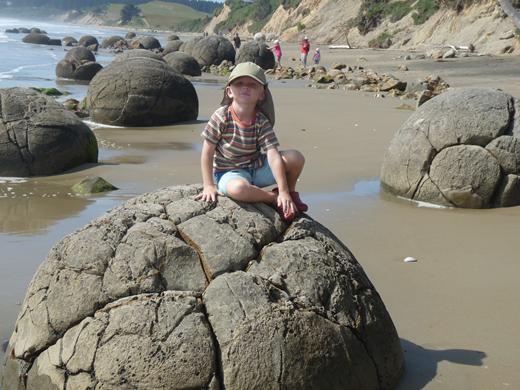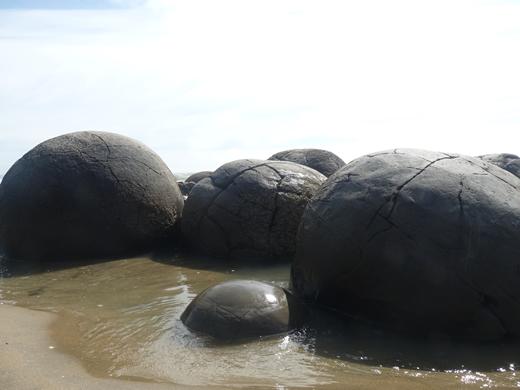 The famous boulders at Moeraki - a very unusual sight, complete spheres of stone.
Lucas having agreat time at Caroline Park at Dunedin (he was too little to be allowed on the bumper boats on his own)
A taste of France in Akaroa, the only french settlement in New Zealand. I have to say they do seem to capitalize on this a little bit - charging tourists $4 for a stale croissant, etc!
In the background, our home for three weeks. Not quite up to the standards of Catacaos.
Gray was wondering if there was a Jersey connection in Akaroa as well as a French one - there were various Journeaux, Le Lievres and Langlois buried here.
What earthquake country is all about. Just as we were about to leave, there was another one measuring 4.8 while we were at the airport. Time to go!!
Christchurch city centre - completely closed off, the remains of the Cathedral fell while we were in New Zealand - all very shocking, how do you get back on your feet after this? Since the first earthquake they have had over 9000 aftershocks - how do you live like this?
I will not bore you all about how beautiful it was in New Zealand - the scenery is just breathtaking, so very dramatic. The place is so worth a visit, but if you can not make it, watch The Lord of the Rings as most of the stunning scenery is in the films.
We arrived back in Australia on New Year's Eve, and are living back on the boat while we find a buyer.
---