And yet more drinking and eating sorry for the delay no e mail in Martinique

Catacaos
Graham Shaw
Sun 21 Feb 2010 19:48
Well Gray's Mum, Julie, came to stay for ten days, Lucas loved having
someone else
to
entertain him. We stayed in and around Grenada, in Prickly Bay, True Blue
Bay and Phare
Bleu. It was Gray's Mum's first time in the Caribbean!! Gray & Granny and
Lucas
did an
island tour of Grenada, stopping at the rum and chocolate factory and
waterfalls.

Lucas was throughly spoilt for his birthday, Granny made him a lovely
Chocolate cake (which Gray throughly enjoyed, I think Lucas got a little
look in), and of course lots of new toys.

We managed to get the wind generator fixed, but the alternator is a
different
matter, but at least we have electricity. Stopped on True Blue marina for a
few
nights to make Granny's life easier getting on and off the boat.

I decided to do my Nitrox, Rescue Diver, EFR and Dive Master courses at
Aquanauts, which has been great fun, which I will finish when we get back to
Grenada
at the end of February. Got to know the dive company really well, all the
ins and outs and what goes on behind the scenes of the working business,
they are all a good crowd of people, I have learnt alot, and it has been
great fun doing it.

We did a big sail to Martinique to meet up with Julie and Steve our friends
from France (yes more charter guests), not a bad sail a bit rough off
Grenada, but we did it in good time 27 hours for 165 nautical miles
considering the boat
was close hauled (wind almost on the nose, for non boaty term people).

We hit the shops hard in Marin, oh so lovely to go to shops with food in -
and
nice food at that - and of course French cheese. Yummmy!

Lovely to see Julie and Steve, I think they are chilling out now, I was
worried
Steve would not be able to wind down or he would get a bit stir crazy, but
he is doing well. Lots of drinking and eating of course. We hired a car
for the day, so managed to have a bit of spin around the bottom half of
Martinique. Bought a new inverter from Mr Bricolage, as our existing one is
on it's
way out.

Having problems with our outboard motor on the dinghy, breaking down lots -
mechanic is lost -
I will have to find a new one (mechanic not outboard).

We decided to have a little test drive, and took Julie and Steve out to sea
and
see how they coped - nobody sick, so good start. Stopped off at Ste Anne,
and of course it's Mardi Gras week - more like backfiring car week here. It
seems to be the latest craze for Martinique youths, to have a car which
backfires in the extreme. Very peculiar.

We took a jolly on foot up to a view point with a Calvaire at the top. Each
turn in
the path had a plaque to do with each stage of Jesus carrying the cross.
Great view from the top.

Then the following day we decided to do a longer haul up to Les Trois Ilets
which is just south of Fort de France (the capital of Martinique). Very
windy, up to 28 knots of wind,
thankfully mostly from behind so a nice sail for the Guests.

Just off to Fort de France now.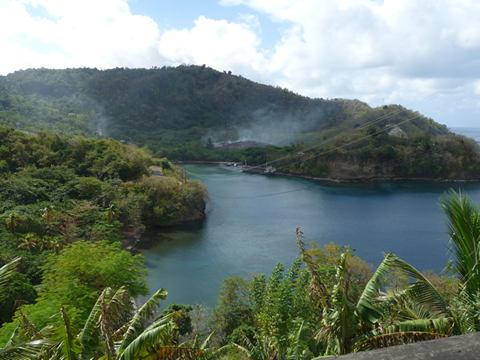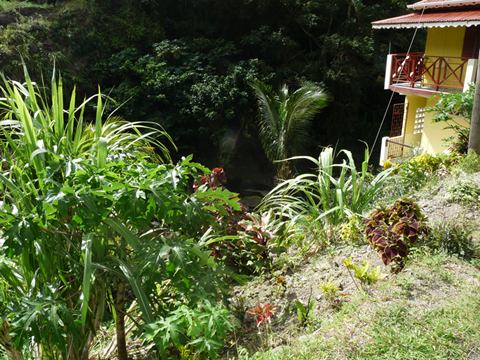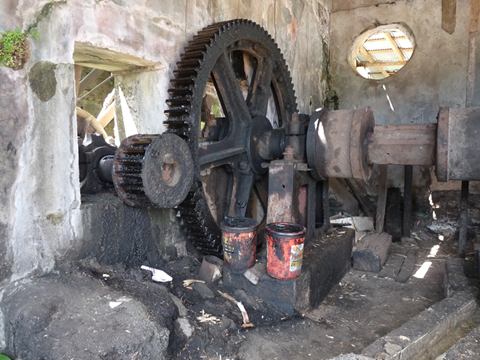 ---