Washington DC

Catacaos
Graham Shaw
Mon 27 Jul 2009 02:46
38:52.8N 77:01.5W

After Hampton we pressed on a bit, covering a fair distance every day. Next stop was Sarah Creek, where there was an excellent chandlery, then Deltaville, and next St.Mary's, just at the entrance to the Potomac River. This was a very picturesque anchorage, where we could hear music floating out across the bay. So, after tea we went off in the dinghy to investigate, and found ourselves at an open air classical concert in the grounds of St.Mary's University. The orchestra was pretty large - probably a hundred piece, all done up in full evening wear, while the audience mostly in shorts and t-shirts sat on the grass on blankets or deck chairs. There were numerous stalls to the side, selling burgers, hotdogs, cold beer, etc. and a good time seemed to be had by all. Apparently they do this every Friday.

Next stop was Port Tobacco River, where, curiously, there was no port and no tobacco - just a quiet little anchorage with about a hundred billion crab pot marker buoys to negotiate. I barely exagerate.

After that, a week ago today, we arrived at the top end of the Potomac River at Washington DC, and are still here now. It's a great place to anchor for a while, particularly if you really, really, really like helicopters: there is one passing low overhead through the anchorage every few minutes it seems. They are so frequent that not even a two year old can be bothered to go and look any more when he hears one coming! Sometimes they are so low the whole boat shudders. Apparently if there are three together, Mr Obama is in one of them. We haven't seen more than two at once yet, so I guess he's been taking the bus all this week.

One of the reasons we have been here longer than we normally stop anywhere is that the raw water pump on the starboard engine developed a leak. This meant ordering a new one (at $301, it was only ten dollars more than a service kit for the old one - bet they don't sell many of those. In fact, I bet they don't even make such a thing!). The new pump was due to arrive on Friday, so as we were going to be here for a few days, we thought we'd take the opportunity of ordering something we've been promising ourselves for ages - a wind generator. This was also due to arrive on Friday. As is often the way with these things, the new pump turned up the next day, and then on Friday I phoned the wind generator people to check on that, and it turns out they're unable to ship it out (from Florida) until tomorrow. Which probably means we'll be here until next Friday!

Anyway, we're putting our spare time in the US capital to good use. There's lots to see and do here - monuments and memorials galore, and enough museums to sink a ship. It's a fairly compact city to get around, which we have been doing on our bikes, as can be seen from some of the photos attached. Today we cycled from the Washington Monument down the National Mall to the Capitol Building, then up Pennsylvania Avenue to the White House, and then across to the Arlington Cemetery. If all this sounds too glamourous, dear reader, I spent the afternoon finishing off a shelf I started making yesterday.

We are anchored just off the Capital Yacht Club, which is a very friendly place. Transients (which is what we are known as here!) are able to make use of the facilities there - dinghy dock, laundry, bar, library, etc. We went for a Full American Breakfast there on Saturday morning. For the uneducated (like us), this is quite different from a Full English. Thick blueberry pancakes, corned beef hash, potatoes, beef, scrambled egg and numerous other (fairly random) things I can't remember, all drizzled in maple syrup. Hmmm. Needless to say, we didn't want any lunch.

For some time now, in fact since we first arrived in the Caribbean, a lot of people we meet say "Oh, you must know John and Nicola on a Moody 38 called Seraphim, they've got two boys (Jack and James) about Lucas' age", or words to that effect. This seems to happen every couple of weeks. In fact the most recent occasion somebody said this was in Hampton. So, after all this time, we find Seraphim anchored right here in Washington. We spent a couple of evenings together, and the boys all had great fun playing on our trampoline. We also spent a couple of evenings with Sergej and Isabelle from the Dutch yacht Seawalk, and their two children Alec and Katie. Much fun was again had on the trampoline, as can be seen from the photos. Both Seawalk and Seraphim have now set off again from Washington, but they are both heading north, like us, with no particular schedule so we'll catch up with them all again soon we hope. It's great for Lucas to get some company of his own age (and for Lorraine and I as well!)

This blog seems to be a bit of an epic, so I'll shut up now and go to bed.

Graham.





P.S. Many thanks to all who replied to my questions - we will try to incorporate a few of the suggestions.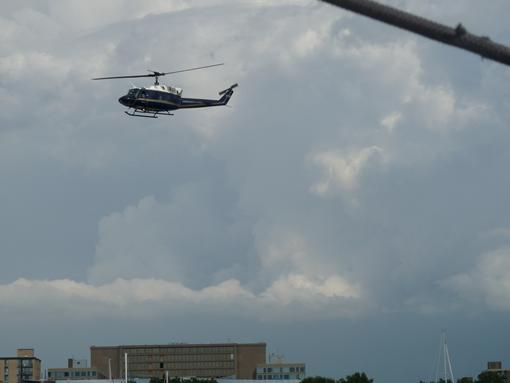 ---