South Carolina to North Carolina

Catacaos
Graham Shaw
Mon 6 Jul 2009 00:31
34:41.1N 77:07.3W

Well, we stopped in Georgetown, South Carolina where it took 6 attempts to
anchor in just 3 metres of water - it would not hold at all, and we gave
good entertainment to the boat looking on. The following morning a speed
boat got caught on our chain, it was that shallow. Anyway anchors aweigh
and we were met by an alligator, good thing at the port the sign said "No
feeding the alligators" - Lucas missed out on that one, we will have to
save him for some bigger ones! There were lots of terapins too.

The next part of the ICW is said to be the most picturesque part. It was -
without a doubt it felt like going through the Amazon river, beautiful
scenery, lovely anchorages, very pretty and peaceful. I don't think many
boats anchor these days, we seem to have anchorages all to ourselves.
Pictures enclosed, including a couple of shots of some of the commercial
traffic we encounter (why we think we are tight for space sometimes, I have
no idea!)

The following day we passed Cape Fear (remember the film?) and on to
Wrightsille Beach, North Carolina for 4th of July celebrations. I manged to
run aground before a bridge, the depth sounder was showing 3.3m, pity the
sounder is in the port hull (left side) we went aground on the starboard
side (right hull) stuck in less than one metre. I was all for calling
Towboat US which is like AA on the sea to tow us off, but the star Gray
manage to get us off with about 6 boats' wake knocking us about. As you can
imagine 4th July everyone and their dog were on the ICW, it was mayhem, lots
of nutters on fast speed boats, a number of times it felt like being on a
rollercoaster, boat wake knocking you from side to side. I was abusive to
only one boat ( I hear you gasp only one, that so unlike Lorraine) Young
Jock over took doing full speed then came to a halt in front of us, no
emergency stop on the water, lacking on water big swerve in front of another
boat, he could clearly see what was going so he did not shout abuse at me,
then getting level with the jock he decided to take off, ah young trying to
impress the girls. Anchorage was very busy, lots of cigarette boats, which
was fun to see. Then we has a full 360 degree view of fireworks, which was
lovely, which went on for hours, I mean hours. Lucas slept through the
whole lot.

Today we have moved on to Swansboro, very lovely pretty town. We went
ashore for a quick recce when we arrived, and after being on shore for about
30 mins a thunderstorm closed in on us and the heavens opened, Gray was very
concerned about the boat. Once it let up we returned to the boat to find we
had dragged only about 15 metres and the wind had been up to nearly 50
knots. All good fun.

Temperature cooling now at night which have to say is a relief.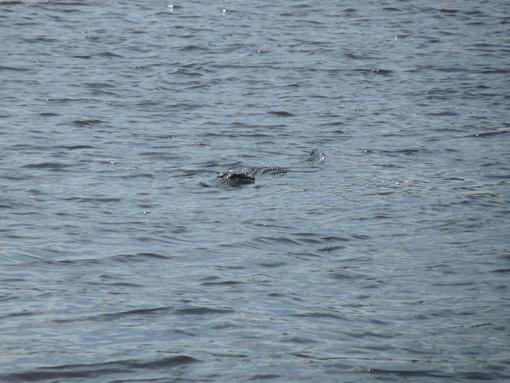 ---