Connecticut to Rhode Island

Catacaos
Graham Shaw
Thu 3 Sep 2009 00:49
Hurricane Danny fizled out to nothing, just brought a cold front and lots of
rain and big sea swell.

We ended up in a pretty anchorage in the Connecticut River just north of
Eustatia Island. Lovely peaceful stop. There was a real steam train, which
Lucas had to go and watch every time it passed on the river bank, which was
6 times a day. Well it keeps him entertained he has a real passion for
trains at the moment especially the ones that have smoke coming out of them.
They have Thomas the Tank Engine days. This train also linked up to a ferry
called the Becky Thatcher, which stops at the Gillette Castle, which sounded
like
a lovely adventure, but we were unable to feasably do this as it did
nothing but rain the whole time we were there, which was a shame. Lots of
swans- the first time in the the States we have seen any. The good thing
about lots of rain - we had a good wifi connection and managed to come
across an original manual for the boat (something we never had) - Gray was
so excited he did not take his eyes off the screen for hours.

Next, off to Watch Hill Cove, which again was a lovely spot, nice channel in
to the
cove which was about 10 metres wide and in depth we rarely had more than 1
1/2 metres under us. We did follow a huge motor yacht in so everyone was
keeping out of the way for him, so we just tucked in behind. On the way
there it seemed to be big race day, being a Sunday I guess it's the norm, so
there's
some nice pics of racing boats. Busy on the sea - apart from avoiding all
the
racing boats it was shallow and rocks and pots everywhere. I did not
manage to crash, much to Graham's relief. Sorry fishing people but Gray
and I are getting hacked off here with pots marked with bouys which seem on
any run of current to be below the surface. Always in
the main channels as well, I am sure the big boats just plough over them.
Rope cutter on the list to do. We are very lucky at managing to avoid them
but I
feel sooner or later we are going to get one around the prop.

The following day we went to Newport, Rhode Island - in long trousers and
socks,
the first time since the Atlantic crossing, plus duvet on bed again - it's
chilly. Well, for all those people who
do not know, Newport Rhode Island is where the America's Cup (Biggest money
spent on race boats by far, stupid amounts) was fought for many years until
America lost it in 1987 or was it 1983 I do know had too many beers now - who
cares - well
the Americans do. Anyway huge amounts of money is spent on the boats, the
crew and campaign every time so they can win it back again, probably enough money to
keep UK in weapons, I would guess. These races are a tradition dating back to
1851, some of the boats can still be seen in Rhode Island - pics of lovely
boats, they are very beautiful.

We did a lovely visit to the town which was actually very pretty and
tasteful, and I still cannot afford anything in the Helly Hansen shop. I
did
feel a little under dressed for some of these shops. The further north we
have gone in
the States the nicer it has become.

Both Lucas and I had a long overdue hair cut, which turned out to be easier
than anticipated. Thankfully in the US they use scissors rather than
clippers, so Lucas doesn't look like a convict again. Newport is one of
those
places you can sit for hours watching the beautiful boats pass by.

After spending far too much money we have gone further up river to
Barrington, which I sure Jim will be very pleased with. Again lovely spot
and very cheap to go along side, no chance to anchor as no space. Going
ashore
tomorrow to see the sights.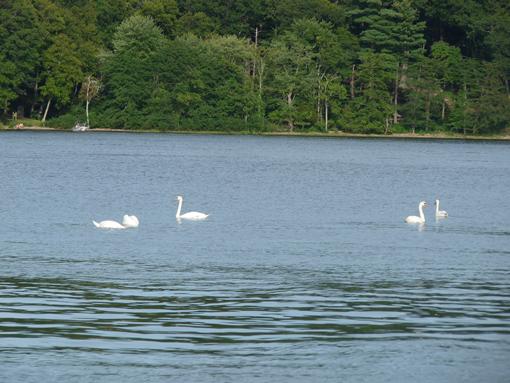 ---