St Augustine

Catacaos
Graham Shaw
Wed 24 Jun 2009 00:18
After leaving Titusville we headed to Daytona. The intra-coastal waterway is
littered with very beautiful houses, with their own private jetties and G & T boats on the end. Very lovely to travel up though had some strange looks
from a few boats - why would you own a boat that only goes 6 knots under
engine? Did an overnight stop here but were not tempted for a dip in the water as it was
chocolate brown, even though I was so hot and almost desparate. Next stop
St Augustine.

St Augustine - what a lovely place with lots to see and do. We did some touring on the
train. This city is the oldest inhabited place in the USA - originated in
1565. I know this does not seem old in English or French terms, but this is a
big thing in the USA. They also have the biggest fort which is kind of small
up to the relics in Jersey, and there is also the largest cross in the USA.

Anyway every thing is very old here, lots of lovely little streets, and
little shops. We were only meant to stay a day but as we were planning to
leave there was a large barge infront of the bridge, which Gray said would
move, they would not close the bridge, but ah no the bridge is closed for
two days. They are building a new one next to the old one and the main draw
bridge was being put in - we think? Which is nice because we got to see a lot
more of the place. Mum and I went for a wander to a supermarket which was
only just around the corner??? Everything is just around the corner, which
is fine if you are in a car, and not in 33 degrees heat. Anyway we ended up
doing a pit stop in a lovely antique shop, air conditioned, which we managed
to spend a number of hours nosing around, and of course spending some
pennies, items to make the boat more homely. Gray did not throw them
overboard which was a good sign.

We are struggling with the heat here which is fine if you can jump in the
water to cool off but when the water is 30 degrees it does not cool you off
too much and 2 knots of current, so I did not let go of the boat. So lots of
cold showers.

Gray had fun emptying the holding tank. Holding tank is like a fosse or a
septic tank, which has to be pumped out at a marina pumping station every few days. Gray managed to
turn the wrong value when it was being pumped out and got covered in S***
not very nice but we could not stop laughing nor could the guys on the quayside.


Pictures of the new seats and sign writing and our patch work quilt sail
cover.

Picture of a old wheel boat takes me back to Mark Twain days. Plus a old
spanish gallion ( I don't think that old).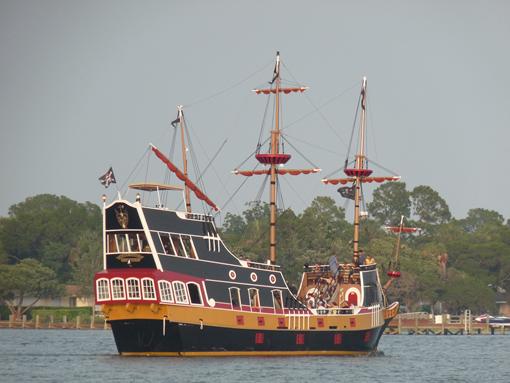 ---