Florida

Catacaos
Graham Shaw
Thu 18 Jun 2009 02:17
Hi there folks

Sorry for the long delay in blog. We popped back to UK, Jersey and France
for a couple of weeks. Many thanks to all who looked after us, my
apoligies for not getting to see everyone. We have come back to the boat
for a holiday and diet.

Currently we are in Titusville marina in Florida, where the boat has been while we were
away. This is a marina with a difference - there are 40 or so manatees, a
number of dophins, rays, alligators plus lots of different fish. You see
manatees on a daily basis, which are large mammals very gentle, that love
to have their backs and tummy rubbed. See photos attached - they always come up for fresh water, hence the hose pipe in the pics.

With leaving the boat for just over two weeks, we came back to a number of
items broken with lack of use. Shower pump broke, the fridge heat exchanger pump needed re -priming a number of times until finally it re-booted itself. The fridge fan
also packed up, it was new only three months ago. Also the starboard engine started playing up big time. After eventually refusing to start, we called a
man that knew what to do. Two new lift pumps later and the engines are happy
again. Lesson learned: don't leave the boat - she missed us, or is it just that something always needs fixing on the boat?

While we were away we had a man make us a new seat for the steering position, fixed our sail
cover and the tear in the spinnaker, plus made us new surround seat cushions for the
cockpit. Will post some photos soon, if anybody's interested.

We managed to visit Kennedy Space Centre and we thought we were going to see the Space Shuttle
launch, as it is only a couple of miles from the marina, but it was delayed for a few days due to hydrogen leak, then delayed again for the same reason until next month, so I am afraid we will not see a launch which is
a big shame.

My Mum has come out for two weeks so we went off to Sea World and Universal
Studios, which was great fun. I dragged mum on a ride on a big water slide
which she has not forgiven me for and also Graham on "The Mummy" ride which
was excellent and also he has not forgiven me for. Both places worth a
visit if you are in the neighbourhood, especially if you like rollercoasters.

Hopefully off tomorrow moving north towards St Augustine, the oldest town in the USA, which in
UK comparitive terms is not that old, but I am told it is lovely.

Lorraine.


P.S. from Graham - I felt more sick in the three minutes on that rollercoaster than I did at any time in the three weeks coming across the Atlantic in a gale!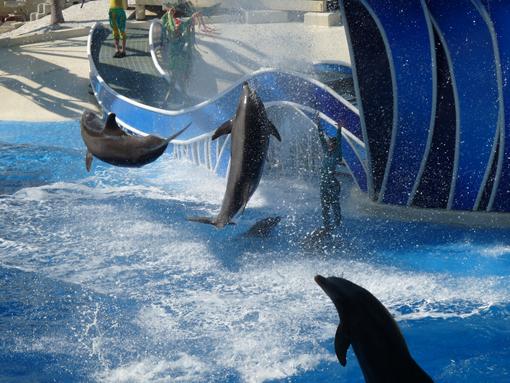 ---