All the charter guests have gone

Catacaos
Graham Shaw
Sat 23 Jan 2010 22:26
Well what can I say? Had a fab time with our recent guests - ate and drank
far too much - diet time now on, well until the next guests arrive, then we
have to do it all over again, gosh it's a hard life. Gray's mum coming next
week, and it's Lucas' birthday.

What's new? Not a lot has happened except for an electrician showing up at
the arranged time - it's
a first for the Caribbean (but he was German, though.) What a knowledgable
guy -
told us what was wrong and took away the broken bits, and hopefully he will
fix. Sorted the engine starting problem. I have to say this man is worth
his
weight in gold.

I took Philly out for a nightclubbing session to the Bananas which was great
fun,
met the Magistrate of Grenada, partied till the early hours of the morning,
managed to slip and cut my knee on the way home, medical student offered to
help - he was only a first-year so I did not want to risk it. Then starting
the
outboard, that was another adventure, especially being a few sheets to the
wind!!!

Another night I took Philly salsa dancing which if anyone knows Philly an
avid
fan, my first time. Great fun again, never done this one before - learnt
some new moves maybe I will take Gray next time??

I have been diving, done my Nitrox qualication, now onto the next one - off
to
dive the wreck of the Bianca tomorrow which should be good fun.

Obviously the sun is still shining and the beaches are still sandy, what
else does one want?

Landrover picture if you might be wondering is a very rare 80 inch Series
One which Philly and I came accross while out roaming the country side.
Gray got very excited and went off to take another 50 pictures.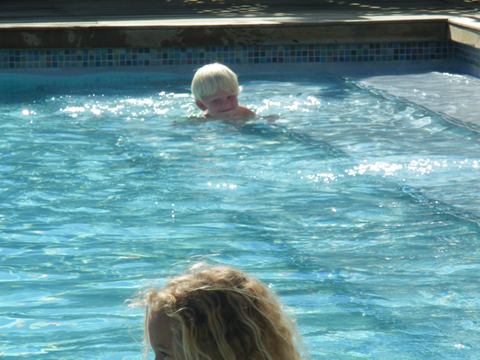 ---