Solomon's Island (not to be confused with The Solomon Islands)

Catacaos
Graham Shaw
Sat 8 Aug 2009 01:47
38:41.5N 76:10.4W

The wind generator eventually arrived, took two days to fit, and then we finally managed to prise ourselves away from Washington (see photo of it disappearing into the background). Albeit slowly, due to a dodgy starter motor. The trip back down the Potomac was done with two overnight stops, but we only went ashore at the second one - Cobb Island, where there was a bar and a small supermarket. Which was about all we needed. The next day we were back on the Chesapeake and heading north again, and stopped at Solomon's Island. Not to be confused with the Solomon Islands, which is a very different place altogether. If anyone is interested, I recommend two books on the place - Solomon Time by Will Randall, and Paddling the Pacific by Paul Theroux. That is the Solomon Islands, not Solomon's Island where we have just been!

Anyway, I digress. The dodgy starter motor gave up completely on the way here. One advantage of a catamaran is that having two engines means that I was able to swap the starter from one side to the other to confirm that it wasn't a wiring problem or similar. Fortunately the Marine Store (as a Chandlery is known here) had one in stock...unfortunately it was $360! After fitting that, we spent three enjoyable days here, getting out on the bikes again. It is a very quaint little place, touristy, but not tacky - we visited the maritime museum and a gardens with many scultpures, etc. Sculpture is in the eye of the beholder in most cases. One looked to me like two pallets on the ground. In fact it was two pallets on the ground, but who I am to pass comment?!

This morning we left Solomon's, bound for Anapolis, but after a short while it became obvious that we would have had to spend all day motoring into a headwind, so a change of plan was called for, and Anapolis will have to wait for a change of wind direction. So we crossed the Chesapeake, and are now anchored off a little town called Oxford (for information, Cambridge is just on the other side of the river!) There is a regatta here this weekend, so we will stop tomorrow and watch some of the racing. We ate out this evening, for the first time in ages. I had haddock and chips, then ice cream served by a real live scotsman with a kilt. It's a poor indictment of American cuisine, but it's one of the nicest meals out I've had since we've been here. Hmmm.

On a sad note, we have heard that our previous boat, Libertine, has foundered on her mooring in the UK. I don't know quite what happened, but apparently one of the bilge keels suffered an impact which caused a split in the planking. She was refloated but only after being submerged over one tide. I don't know what has become of her since, but hope she can be restored to her former glory. See attached photo.

That's about all for now,

Graham.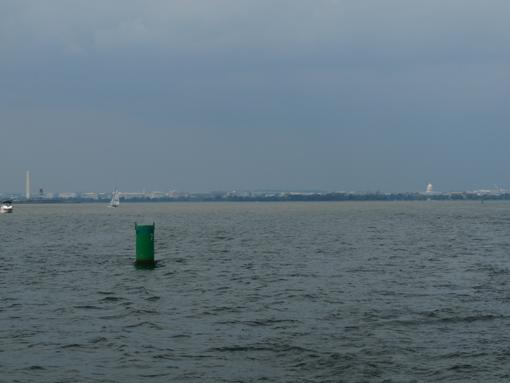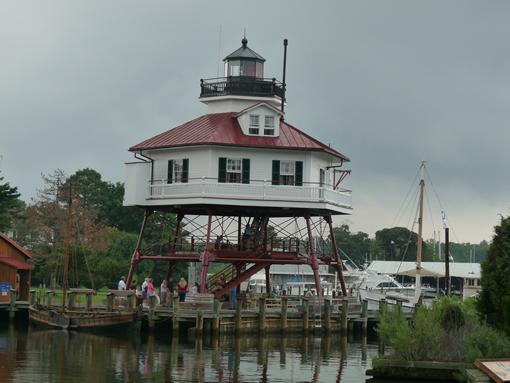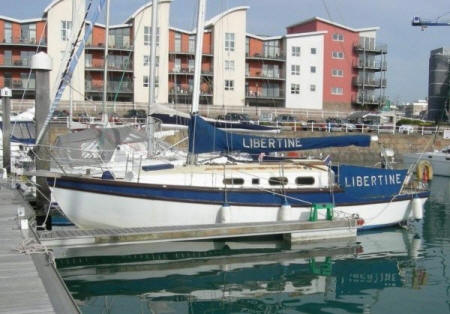 ---