Newport Rhode Island

Catacaos
Graham Shaw
Sat 26 Jun 2010 00:56
We made it up to Newport, Rhode Island from Bermuda in 4½ days, having motor
sailed almost all the way,
bar 1¾ hours with engines off. Because there were so many depressions
coming through
we thought it would be a little windy on the way up. The most wind we had
was 15 knots on the beam for 2 hours. The rest of the time the wind was
either on the nose, or on the beam at less than 8 knots. Although getting
low, we didn't run out of fuel,
but we know someone who did, who shall remain nameless, on their way to the
Chesapeake around the same time. Sorry - did someone say "Dragonfly"?
Sshhh.

We were kept busy at night avoiding the tankers and cruise ships, plus
thick fog the third day out. Good thing we have radar. You can set an alarm
on it so anything - ships, etc (and rain squalls) set it off, which
is great if you want to watch a DVD or wake you up because you have fallen
asleep (ah only jesting, Gray always keeps watch, Lorraine is always keeping
watch with a DVD running). I have to say you look forward to a ship on the
horizon, as it does get really boring at times, I have even taken to singing
on night watch (yes too long at sea - I'm losing it).

Newport. For all those who do not know, or were not paying attention, we
were here last year in August, so we
know the place pretty well. So off visiting our favourite haunts. Gray
pretended to go and do the shopping, but really it was just so he could
visit his favourite place - the
Armchair Sailor book store (candy store for grown nautical boys). Of course
we
are back in the States so there is much retail therapy to catch up on.
Lucas ended up with new PJ 's which I have to say needed badly, we had him
still in a 2-year old pair - poor neglected child, so we had to buy him a
new
toy as well - the crane truck on the table in the photo with his new Deputy
Dawg PJ's. There are lots of parks to visit, with swings and slides,etc.,
and Lucas is well
clued up on what direction they all are. There are at least three here so
we can
still confuse him a little where he is going. He has taken to stalking
children in the park -
no he does not need a brother or sister. Anyway, on Father's Day Gray
was asked to be Godfather to the daughter of some good friends back home. He
was over the
moon. They did mention they would be dropping her off in the next week or
so and pick her up when she is two or three. Or was it six or seven?

We managed to get over to watch the start of the Newport to Bermuda yacht
race, so
more photos of very lovely yachts, we also met some people who work for the
Armchair book store - so Gray was well away. We also got the bikes out,
having a fitness moment, the only problem the bikes are getting a little
sick with sea salt. After half a day of Gray's magic touch, we ended up
with
two bikes with front brakes working, and the wheels going round, but not all
the pedals. We did a tour of the mansions area, and a tour around the
lovely
Newport - yes my bum hurts now.

We will be heading North (and east)shortly, well maybe in a day or two.

Sorry have been very slack with taking photos.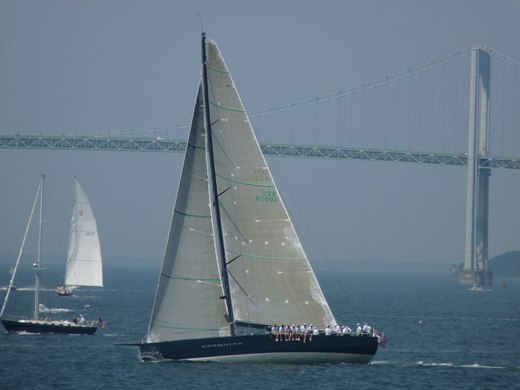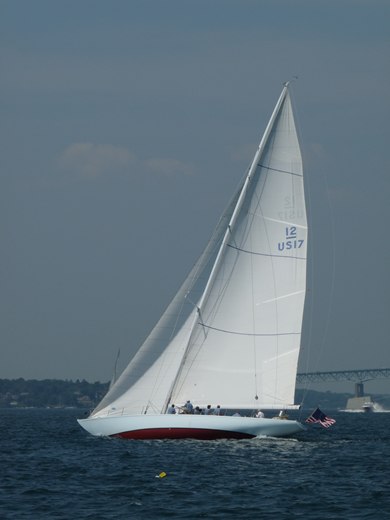 ---