Atlantic crossing photo upload 4

Hamble Warrior
Jamie Hickman
Sun 30 Jan 2022 16:26
37. Captain & rainbow
38. A stunning full rainbow
39. More rainbow!
40. Trying to decide if it's worth taking this bloody clown outfit off again!
41. Up goes the French courtesy flag and Q flag as we approach French-Martinique waters
42. Approaching Martinique after 21 days at sea... a sight for sore eyes
43. What a sight!
44. Passing Club Med
45. Anchor down - happy crew!!
46. Meep clearing up the last of the flying fish
47. Hamble Warrior lying at anchor in Le Marin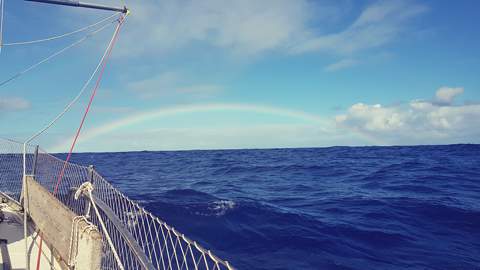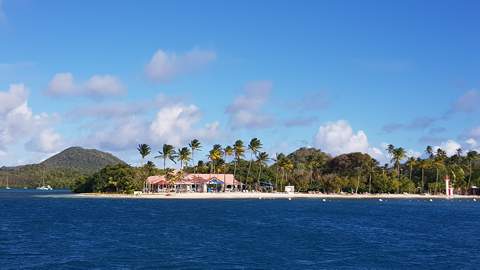 ---