Atlantic crossing photo upload 3

Hamble Warrior
Jamie Hickman
Sun 30 Jan 2022 16:24
24. Squalls over my shoulder...
25....and sunshine over Jamie's (these are the 2 photos I referenced in the blog)
26. Captain adjusts the headsail as another squall approaches
27. Between rain showers
28. Jamie opts for wet weather gear while I take the "might as well have a shower"
approach
29. Are we nearly there yet?
30. Meep chilling out in his usual spot; keeping his hammock warm below-decks
31. Meep chilling in his sailbag
32. Meep chilling on the table!
33. A sweaty Magpie & her shepherds pie (being watched closely by Meep in his hammock)
34. Flying fish
35. Meep enjoying his flying fish
36. Captain & Midshipman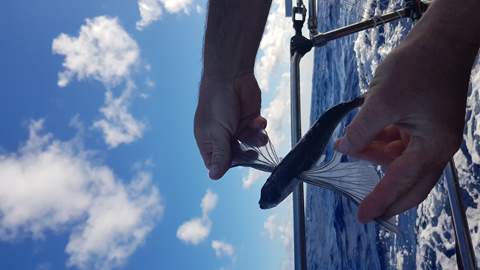 ---