Anegada

Tikka
Wed 16 May 2018 17:09
18.43.529N 64.24.356W
Tikka came tentatively into Setting Point and we tried to anchor but it was very shallow and although we did get the anchor down we only had half a meter below us and we were between two reefs so we hopped round to Pomato Bay which was a little deeper which made the captain happy (and we caught a fish on the 20 minute journey).

After a lovely rice salad (with the addition of our fishy friend), we took the dinghy ashore and dragged it up the beach and started walking back to setting point as it s didn't seem far. We kept walking and walking then Martin stuck his thumb out and a lovely American guy stopped and gave us a lift.

We had a couple of drinks and watched the sun go down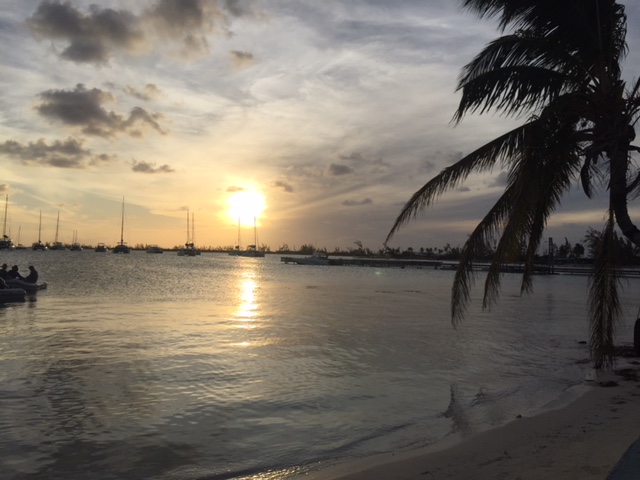 And then noticed that one of the charter cats in the bay seemed to have set off their liferaft - oops



We took a taxi back to beach and agreed with Dennis the driver to meet him at 8 the following morning for a tour of the island.

So our last day in the BVI started bright and early with Dennis as a great tour guide



We saw pink flamingoes, Anegada iguanas and lots of beautiful scenery.




The island only has around 300 inhabitants and they all seem to know each other by name. They have a great balance of natural habitat and restaurants and bars. They did suffer from Irma but most people were evacuated as they were expecting a tidal wave and the island is only 28 feet at its highest point, they have all pulled together and are rebuilding.

And they have a great sense of humour





We saw chickens at the international airport



And we finished our tour with a breakfast stop to fuel ourselves up before we depart for Bermuda.




Back on the beach for the final dinghy ride back to Tikka



Next stop Bermuda - about 850 NM

X
---