We LOVE Fiji

Spirit
Erik Lindgren/Pia Hultgren
Wed 15 Jun 2016 23:27
16:46.70S 179:19.98W
So after the thrilling entrée into Fiji, with the (luckily hanging) shaft that separated from the engine, we now have landed in the beautiful and nice Copra shed marina on Vanau Levu.
The people are so warm and happy again, and the little town Suvasuva seems not too touristic, rather very natural.
In town there are hot water springs where people cook their meals. Some hot water also show up along the beach as seen on the image.
We just LOVE this place!
The propeller shaft needed a couple of days work, and we got a great help again from the boys on ITB (In to the blue).
Now we believe that the engine will work good again.
We also took the opportunity to do a great cleaning again under the floor boards. This time it was even more urgent because of the salt water we had in the boat.
Again,
LOVE & CARE
is what life is about!?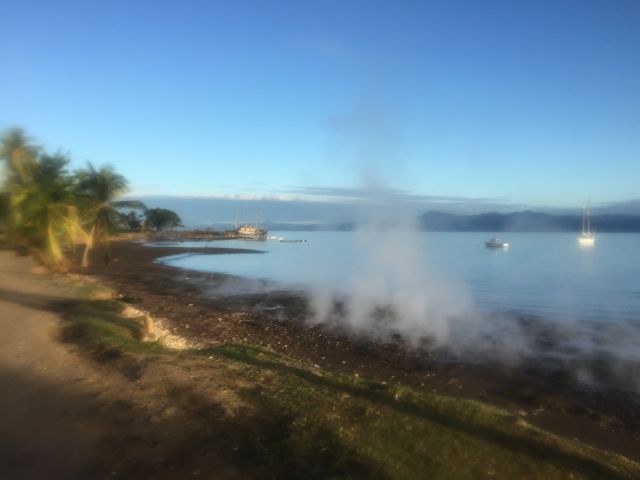 ---