Warderwick Wells Cay

Chanticleer
Stephen and Roberta Arnold
Tue 4 Jan 2011 00:47
24:23.6222N 076:37.9799W
Monday January 3, 2011 8PM
We've moved to Warderick Well Cay and have internet - not exactly high speed, but fast enough to post a few photos. Warderick Wells is the headquarters for the Exuma Cays Land & Sea Park so it is one of the few Cays that is inhabited (although it's only the park personnel) and open to the public. We'll be here for at least 2 nights and then we'll be moving down to Staniel Cay.
Here's the view from the office deck:
We are on a mooring because this part of the park does not allow anchoring. Climbing into the dinghy after mooring we noticed we had company under the boat – a nurse shark. The shadow to the right of the shark is from the boat. He seemed to be sleeping and didn't move even as we waved others over to take a look. The park folks said he was a regular at the park. (The water is about 10 ft deep)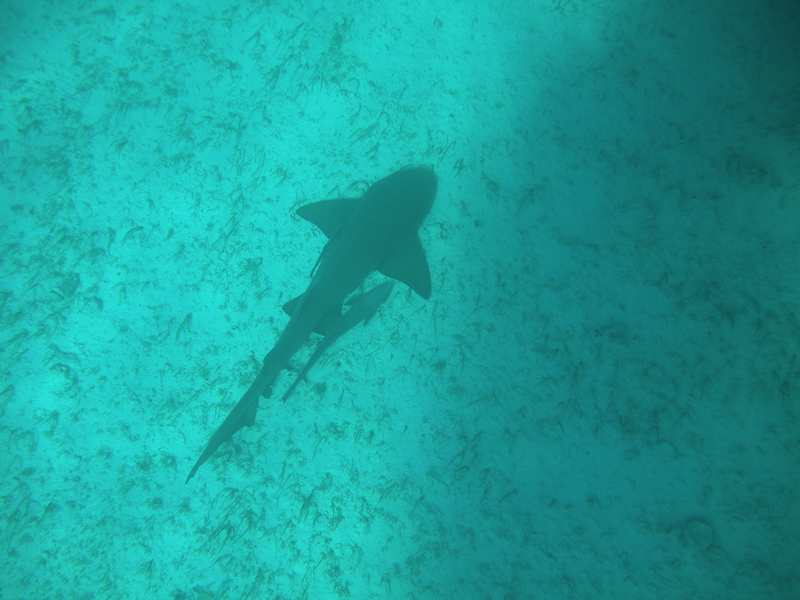 We've found that every anchorage has its own charm. From the Allens Cay anchorage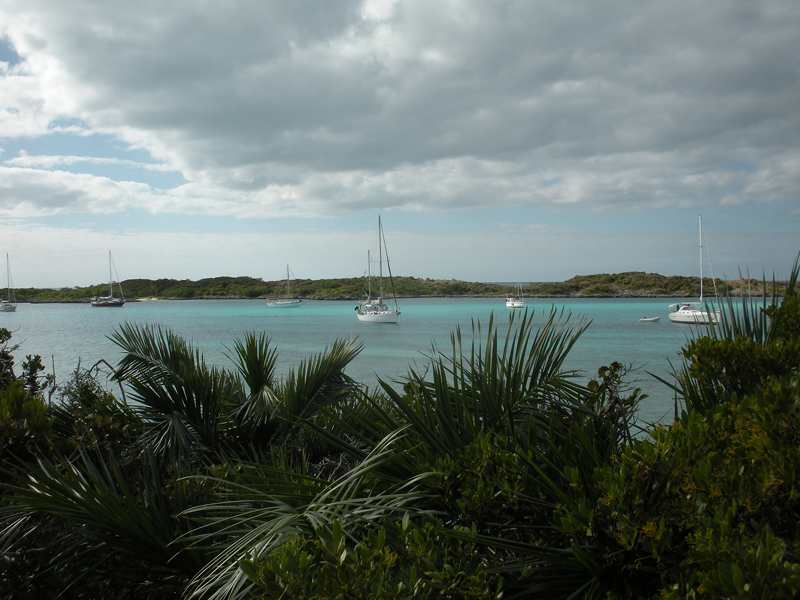 To the hills of Shroud Cay
It has been one beautiful scene after another. We also get to see some of the wildlife like this 2 ft iguana on Allens Cay.
To the conchs in the Exuma park. All the conchs in the picture are live and this is just one of several conch groups I've taken pictures of.
We have also learned some things – like being aware of the tides. If you motor the dinghy in on a falling tide you may need to walk out.
Yes I'm riding while Roberta pulls. We've learned that as soon as her shorts hit the water we can motor again, besides I'm the driver.
The water is clear enough to see the anchor so it's worthwhile to take a look and make sure it is set right. Normally sailors cut the bottom out of a bucket and replace it with a piece of plexi-glass; something that I just recently did. Until the 'lookie-bucket' was made I had to do it the old fashion way.
I have more pictures from the Exhumas that I'll be posting later. Just one last picture - sunset New Years eve in Normans Cay.
---