Bahamas Bound?

Chanticleer
Stephen and Roberta Arnold
Fri 3 Dec 2010 17:42
Friday December 3, 2010 Noon
No not quite yet. We are still in Vero Beach and thought we had a weather window on Saturday but on Sunday the weather on Bahamas Banks will be rough and that's where we would be. So now the next opportunity looks like it may be Wednesday or Thursday of next week. We are thinking of moving 60 miles south and to Palm Beach to wait for the weather and if it looks like we can't cross until Friday that's where we'll be.
Until we leave, we continue to shop and load more food on the boat. We keep saying we have enough for at least a month, but there is room for more so let's fill up the space. Better to buy it here where it's cheap than in the Bahamas where it isn't.
Meanwhile Roberta bought a basket and the cat has found a way to work his double wide body into it.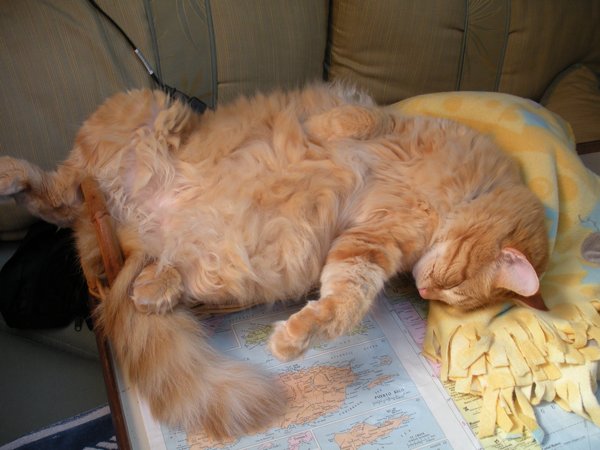 ---