Vero Bech Wrap Up

Chanticleer
Stephen and Roberta Arnold
Wed 14 Jul 2010 01:51
29: 53.6762N 081:18.5683W
Tuesday July 13, 2010 10 PM
We finally left Vero Beach on Sunday. Many of the boaters call it Velcro Beach because once you arrive you stick there. I can see the truth in that – it's scenic, a great place to get work done and easy to get around without a car. We ended up staying longer than intended for these reasons and a Friday night party that we couldn't pass up. So you say there was a party on Friday and you didn't leave until Sunday? Well we needed to leave by 7AM and there was the dink to put on deck and a few other things to put away so best to wait a day, we're not on a schedule.
A few more thoughts on the Vero Beach bus system. First I've never seen a better system – true I'm not a big bus rider, but the buses were clean, on time and went to all the major destinations. The big plus was that they were free. Riding the buses we also saw a whole different part of the community that you seldom see. Let's face it the affluent don't ride buses – but the people we saw and talked with were the friendliest people around. It was almost like a separate community, at the transfer stations people would recognize other travelers and chat while waiting, even if they weren't heading out on the same bus. Once on the bus conversations would continue and at times we'd even be included it didn't matter that they didn't know us – we were all on the same bus.
While I was out fixing whatever Roberta was busy taking pictures. Here are a few.
First we had a problem of these little boats trying to run into us. The total fleet was more than twice the number in the picture.
Then I tried to convince Roberta that this tree could heat our old home for more than a year. We just had to figure out how to get it there.
No posting would be complete without a beach scene (Vero Beach)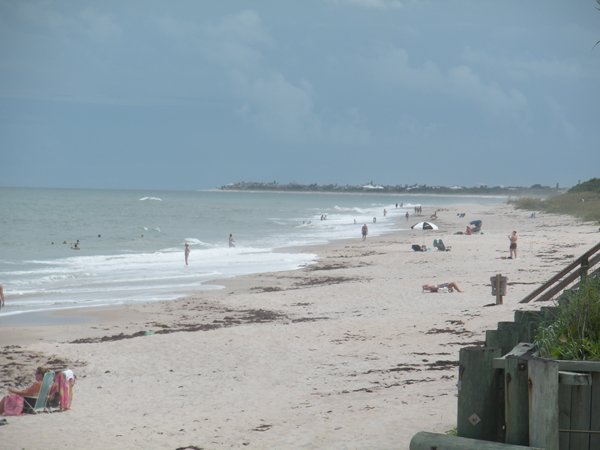 This is the Vero Beach anchorage. We are the boat to the left of the green marker in the lower center part of the screen. This was taken from the bus as we went over the bridge.
And one last picture for Robert's family. Hi mom.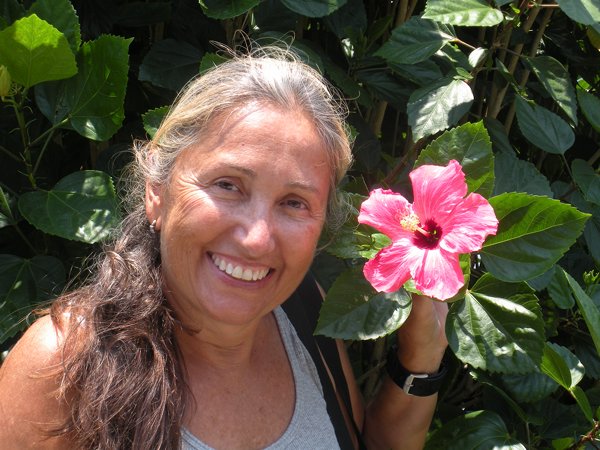 We're now in St Augustine details to follow.
---