Heading to South Africa

Peregrina's Journey
Peter and Margie Benziger
Sun 1 Sep 2013 15:47
02:33.2s 107:40.5E
Where in the World are Margie and Peter?

Heading to South Africa!!!
It's been quite awhile since we've posted an update on the progress of Peregrina's circumnavigation.
We've been happily plying the waters and enjoying land travel here in SE Asia for the past two years.

Starting with Sail Indonesia in 2011, we made our way through the islands of Indonesia including Komodo, where we marveled at the real life dragon descendants of the dinosaurs.
And Kalimantan, the Indonesian half of the island of Borneo, where we hung out with the orang-utans.

And then, there was

Bali, with its' heart-stopping beauty and those beautiful eyes!!!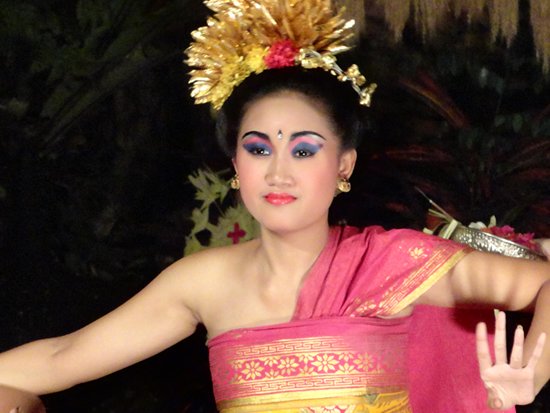 We journeyed up the west coast of Malaysia through the, once, pirate-infested Malacca Straits to Thailand; did lots of exploring from Bangkok to Chaing Mai, then back down to the ultra-modern island/city/ state of Singapore and world-famous Raffles Marina.

We moved on around the corner and up the east coast of Malaysia to Johar Bahru on the border of Thailand and back down again crossing the South China Sea- giving wide berth where tensions are high in response to China's aggressive territorial claims on a number of islands in the region.

Over on the Malaysian half of Borneo, we attended the fabulous Rainforest World Music Festival in both 2012 and 2013 in "Kuching", the city of Cats!

And we sailed up and around the top of Borneo stopping in great ports of call at Miri, Kota Kinabalu, Kudat, Sandakan and the filthy rich little Kingdom of Brunei - one of our favorites!

Gotta love the Sultan and his solid gold Rolls Royce!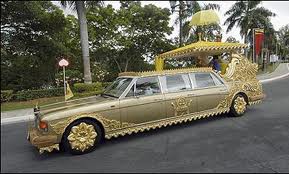 >From Kudat, we headed northeast to the chain of islands known as Palawan in southern Philippines and up as far as Busawanga and the resort town of Coron, where we enjoyed spectacular diving inside and all around dozens of WWII Japanese wrecks.

We flew to Manilla for more WWII history visiting Correigidor, the site of MacArthur's famous, "I Will Return" speech."
Retracing our earlier tracks back down to Malaysia, we met up with lots of old friends for fond farewells.

There were good Aussie "Mates" heading back home and others from many countries who would continue to enjoy the South East Asian delights for much longer but Peregrina's crew were beginning to feel the tug of the sea and knew it was time to Go West!
After an unexpected and extended visit to Singapore for repairs to Peregrina's propeller and some canvas and Bimini top work plus emergency surgery on Peter's hand after he almost cut off his fingertip with a hacksaw, we were ready to go.

So, we left last week and made our way to the Indonesian island of Belitung – just in time for their annual Carnival parade!
Having many friends here from our last visit in 2011 with the Sail Indonesia Rally, we were quickly whisked up in the celebration of Belitung's 68th Anniversary and were invited to participate with the Belitung chapter of the Association of Professional Tourism Companies of Indonesia.



Basically, we were the "Token Tourists!"

We marched at the head of the delegation holding a banner over the SEVEN HOT KILOMETERS of the parade route!

We were greeted with smiles and applause all along the way and were asked to present a plaque to the Vice Regent at the VIP stand.

See the FRONT PAGE of today's Belitung Post newspaper! We're famous!!!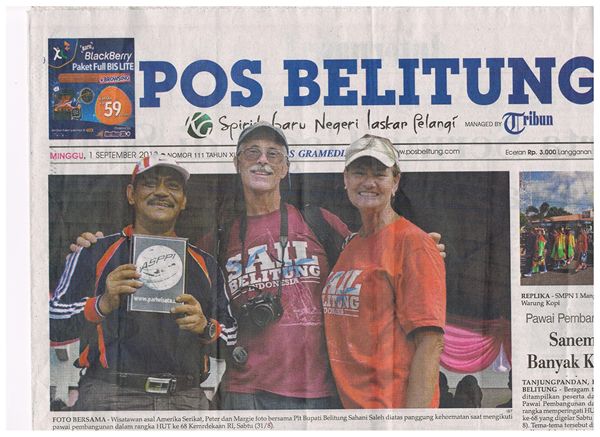 But, now it's time to go…so we wanted to let you know that our plans are – VERY LOOSE – to start with!
It's almost comical for a sailor to talk about plans or, heaven forbid…a schedule!!!

Something is ALWAYS going wrong on a boat and that's not even talking about the weather!
So, conditions permitting…and ALWAYS with safety first, we'll do our best to make our way from Belitung 300 miles to the Sunda Straits sailing between the islands of Sumatra and Java.

Then, a short hop of 25 miles the Krakatau Atoll, site of the volcanic explosion in 1883 that was HEARD as far away as Perth, Australia and where tens of thousands were killed by molten lava and a 30 meter high tsunami.

This seismic episode affected the world's climate for years and the volcano and its little daughter, Anak Krakatau, which formed in 1925, continue to rumble and spew periodically.

Can't miss that!!!
Next, we'll head "straight on 'til morning" southwest to Cocos Keeling, another atoll with three small islands belonging to Australia about 665 miles away.




From there, we'll wait for a good weather window and consult with a weather forecasting service out of the USA called COMMANDER before heading due west on our longest passage, 2000 miles (!),

to the island of Rodrigues, Rodrigues is part of the Republic of Mauritius.

We'll enjoy Rodrigues for awhile and then make our way to the main island of Mauritius 330 miles away where we will also take time to explore before moving on to beautiful La Reunion, a French "department
", similar to Martinique, just 135 miles from Mauritius Here we'll hope to do some serious R & R before attempting what should be the most challenging leg of our entire journey, the 1350 miles from La Reunion and then on to Richards Bay, South Africa.

This route (still subject to change, of course) will take us south of Madagascar and across the tricky and turbulent Agulhas Current which can create extremely rough conditions when hit by SW gales.

Don't worry!

We'll proceed with the utmost caution and will consult with our weather forecasters and other cruisers who have gone this route before us.
We'll arrive in South Africa just north of Durban, after almost 5400 miles at sea, sometime in November!

Can't wait to begin to explore the next continent on our around-the-world adventure!


Enough for now, stay tuned for the next episode of "Where in the World are Margie and Peter?
The journey continues...
Margie & Peter Benziger
Peregrina
http://blog.mailasail.com/peregrina
---