Wednesday 2nd - Saba stop

RAVEN - Atlantic Circuit 2021-22
Richard Foulkes
Fri 4 Mar 2022 16:51
17:38.190N 63:15.446W
For reasons that will be revealed in a later blog entry, I hesitate to say it on a public platform……we moored for the night in Wells Bay on the north west coast of the small island of Saba.
This was after a good sail up the west/leeward side of St Kitts and then of St Eustatius, in much better weather than our soaking of the previous day.
Saba looked to be a delightful small island with cliffs down to the sea and the houses perched high up the hillsides. The pilot book talked of good restaurants ashore but we were not cleared to enter the country, so enjoyed an excellent spag Bol a la Holland onboard.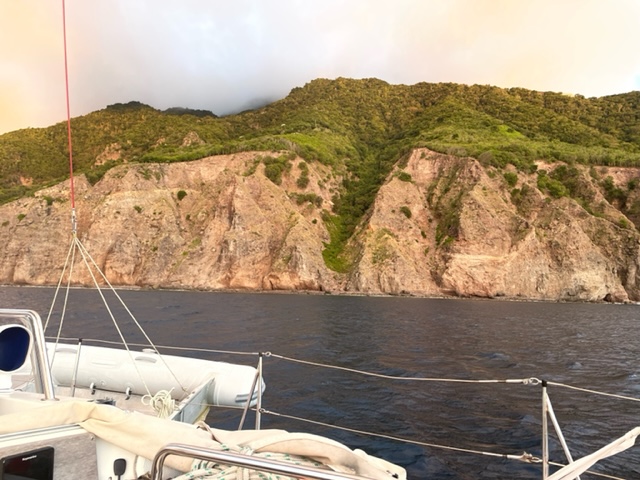 ---