The lights are back on

RAVEN - Atlantic Circuit 2021-22
Richard Foulkes
Wed 3 Nov 2021 23:14
Good progress today - the masthead navigation lights, known as the tricolour but not to be confused with the French flag! - are back in position and actually working properly rather than transmitting a scrambled morse code signal as before!
> Thanks to Clive the rigger who fitted the light back and he also did a thorough check of all the rigging, especially the "standing " rigging, the fixed wire bits which support the mast. All is in good shape which is very reassuring, so if the mast does come crashing down at least it won't be because it wasn't checked!
>
> After his visit I completed the work on the genoa furling gear and got the sail back on in a calm spell, which was handy as winds are forecast to be stronger over the next few days .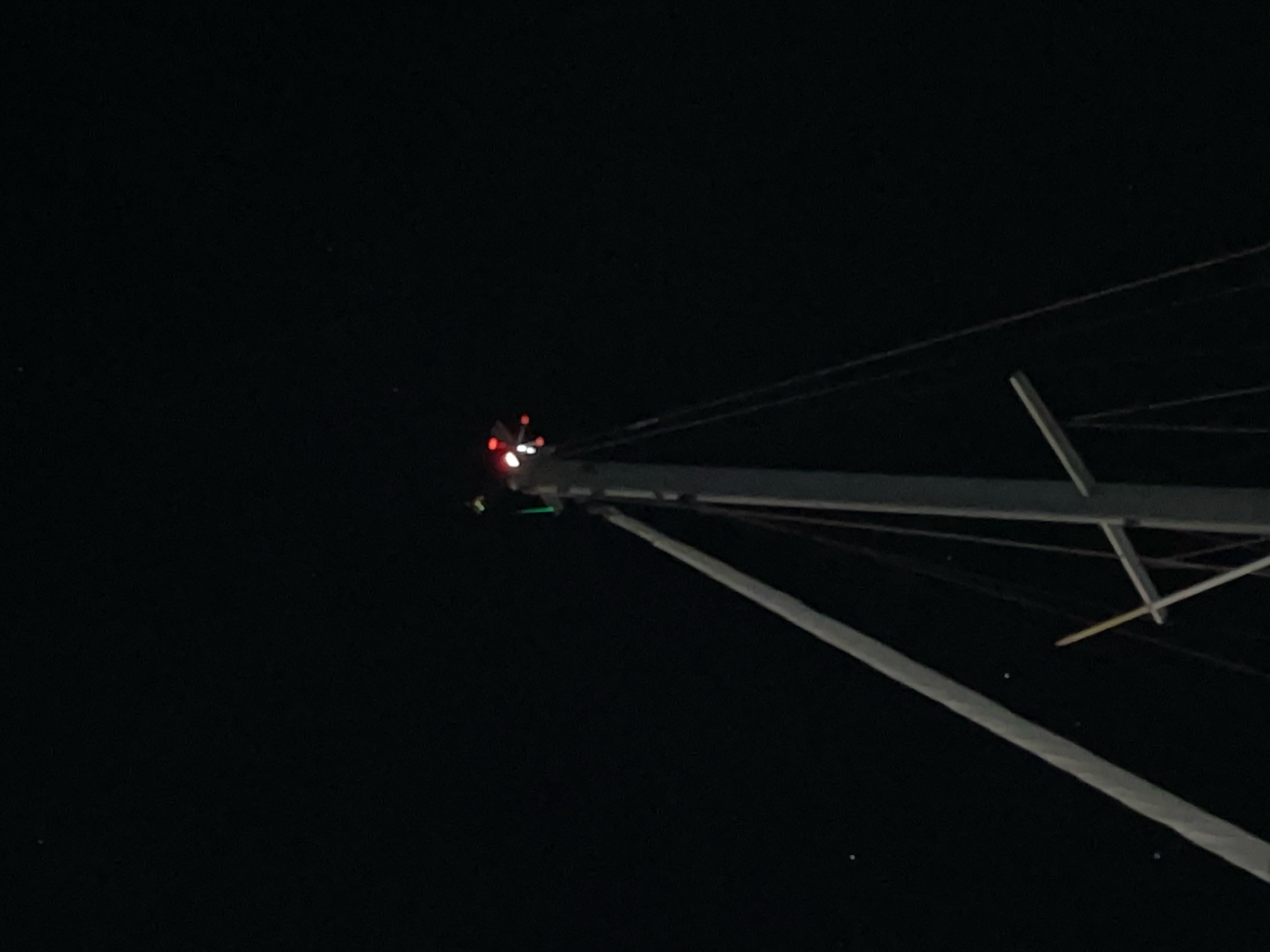 >
>
> Sent from my iPhone
---