Friday 11th - to Norman Island

RAVEN - Atlantic Circuit 2021-22
Richard Foulkes
Sat 12 Mar 2022 10:02
18:19.131N 64:37.055W
Andrew and the Jo(h)ns went ashore in Jost Van D for their covid test for flight change in Antigua , then we set off late morning. We sailed across to Thatch Island Cut , past Sopers Hole and then across to Norman Island, securing to a buoy in The Bight.
The snorkelling was great among coral and rocks close inshore from the boat, though my waterproof camera seems to have died. Andrew saw a pair of very amorous turtles and our intimidating barracuda took up residence again underneath RAVEN.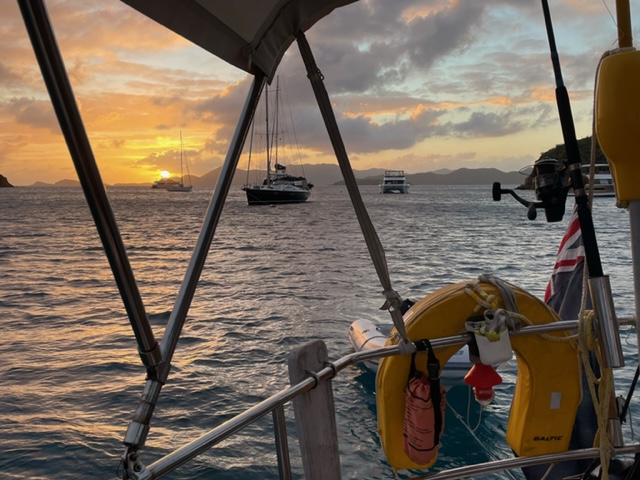 ---