No nasty photos, just a great hike!

RAVEN - Atlantic Circuit 2021-22
Richard Foulkes
Sun 31 Oct 2021 19:36

I had a great hike today in the Los Ajaches park area in the south west corner of the island. Lanzarote has done amazingly well at preserving large areas of the island in relatively unspoiled wilderness, whilst cramming all the tourists into a few "ghetto " areas!
I set off from the marina along the coast path (note the COP26 relevant graffiti) then headed inland and uphill and did a ridge walk including most of the hills in the first photo, then dropped down to the coast, had first skinny dip of the trip on deserted beach and then headed back along the coast which had good cliffs. A beer and tapas pit stop at fishing village gave energy for final couple of miles back to the marina.
It was all beautifully peaceful with only about a dozen people seen, half of whom were groups of locals out with guns and dogs, though why they are allowed to shoot (and what?, as I saw nothing other than lizards) seems odd in a park.
Clocks have gone back here as well but it is not the hardship it is in England as still light until about 1830…..and no wet or grey stuff!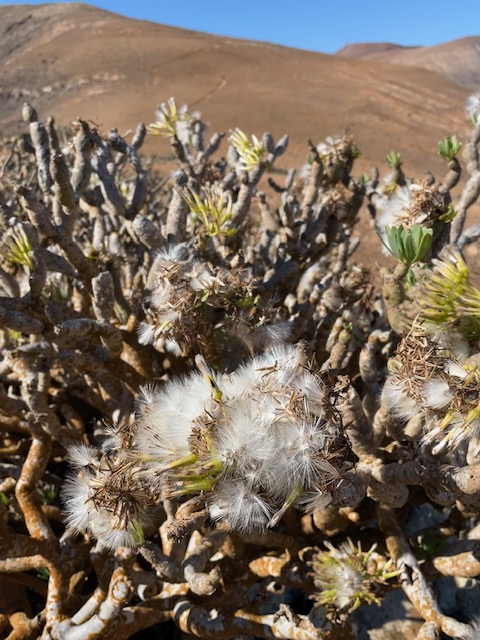 ---