Holding Tank Episode 2 - Don't watch if squeam ish!

RAVEN - Atlantic Circuit 2021-22
Richard Foulkes
Fri 29 Oct 2021 20:04

Today has been one of the more challenging but ultimately rewarding days of the trip so far! Apologies in advance if it reads like one of those You Tube DIY videos, a few of which I have consulted today!
After going to bed last night pleased with my plumbing handiwork , I woke this morning with the immediate realisation that there was a reason the lever had snapped yesterday. Further investigation of the Y valve - which involved disconnecting 3 hoses and a deluge of nasty stuff! - it was apparent that the valve could not move because it was all clogged up with calcified urine!! This has accumulated over a few years( I think since the refit in Wales in 2018, despite occasionally putting vinegar in the system ) as the valve had not been moved from the sea discharge position.
It took many hours of soaking, scraping and chipping before I could reassemble the valve (which diverts the "stuff " either overboard or into the holding tank) , and then return to the contortions in the heads cupboard to get the valve connected back to the hoses.
Fortunately everything seems to be working now ….until I wake up with another nasty realisation!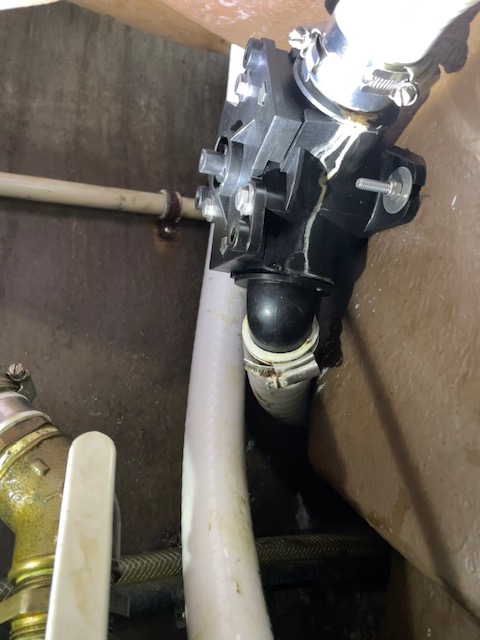 ---