49. Panama City (MPTO)- Punta Cana Dominican Republic (MDPC) 29.4.2009, 872NM, 6:30 Hrs flight

Round the World Flight with HB-PON 2008/09
Rolf Martin FRIEDEN & Manfred Melloh
Wed 29 Apr 2009 12:32
49. Panama City (MPTO)- Punta Cana Dominican Republic (MDPC) 29.4.2009, 872NM, 6:30 Hrs flight
"18:34.0N 068:21.8W"
Our stay in Panama proved to be full of pleasant surprises
and interesting visits.
The day after our arrival, Manfred suggested that we try to
contact our friendly air traffic controller lady to thank her for
her sympathetic welcome and radar vectors along the Panama Canal.
It took Manfred a few calls with his mobile phone and surprise,
surprise, he reached Wendy, the ATC controller and supervisor
we were looking for.
We met this lovely lady and her friend Maria the same evening for a
chat and were then kindly invited to join her the following day
for a visit to her Air Traffic Control Centre in town, and later
in the afternoon for a memorable excursion along the canal.
Thanks a million Wendy!
Our RTW flight is progressing well..........
The flight from Panama to Punta Cana the other day went as
planned, and it took us just 6.5 hours with the relatively strong
prevailing headwind component en route.
Only a few parts of the flight were in IMC conditions
and finally we arrived with a visual approach at Punta Cana.
At the moment we are spending two days at a
magnificent Hotel Resort here which I know well by now,
as I have flown here before with HB-ON in 2004, en route from
California via Brazil and the South Atlantic to Dakar
and back to Switzerland.
Since that visit in 2004, I could not resist and subsequently
visited this place yearly on holidays with my wife Anne.
Tomorrow Saturday, we fly to Cat Island in the Bahamas, and
on Monday finally to Orlando in the USA, where we leave
HB-PON for some weeks for maintenance.
Manfred and I will fly back commercially to Sydney, respectively
to Switzerland on the 7th of May for work and will then return
to Florida at the end of June, to take on the final leg across the
North Atlantic back to Geneva.
Stay tuned and follow our trip.
Here some impressions:
Panama
Busy down town Panama City
Taxi in front of our Hotel
Wendy (center right) and her friend (left)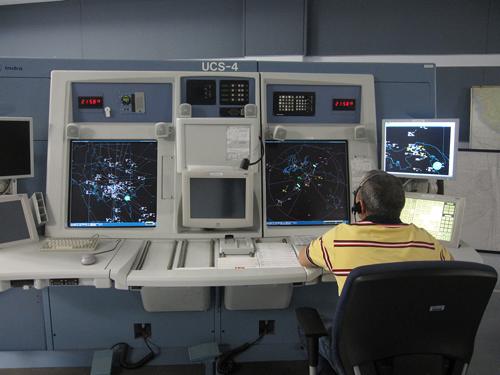 At the ATC Centre in Panama City
Rolf gets explantations from Wendy
At the Panama Canal Lock "Miraflores"
Lifting and going up...............
The new Centennial Bridge over the canal
At Punta Cana
The Ressort
Flamingos next to our restaurant
Magnificient endless beaches.........
The brand new five star Hotel next door..
(which we did not stay at!)
Market stands at the beach side
---