The flight back home (San Marteen Island to Tobago)

Round the World Flight with HB-PON 2008/09
Rolf Martin FRIEDEN & Manfred Melloh
Mon 21 Nov 2005 21:08
11:08.8N 060:50.4W



The following morning, we concluded our site-seeing roundtrip on the Island and returned to the airport on the Dutch side.



By now, we had accumulated a three-day delay on our original flight schedule, due to the unforeseen detour around the bad weather in the United States
and the extra day we spent in the beautiful resort in Punta Cana.

Now it was unfortunately time to move on rather quickly along the lower part of the Caribbean chain of islands to our next stop, where a whole family
of Swiss friends were impatient­ly waiting for us in Tobago.



The three-and-a-half-hour flight south which led us past the islands of St. Bartholomew, Antigua, Guadeloupe, Dominica, Martinique, St. Lucia, St. Vincent,
and then direct to Crown Point in Tobago. It was really too bad that we had no time to stop in one or the other places this time!








Overhead the Island of Guadeloupe

Dominica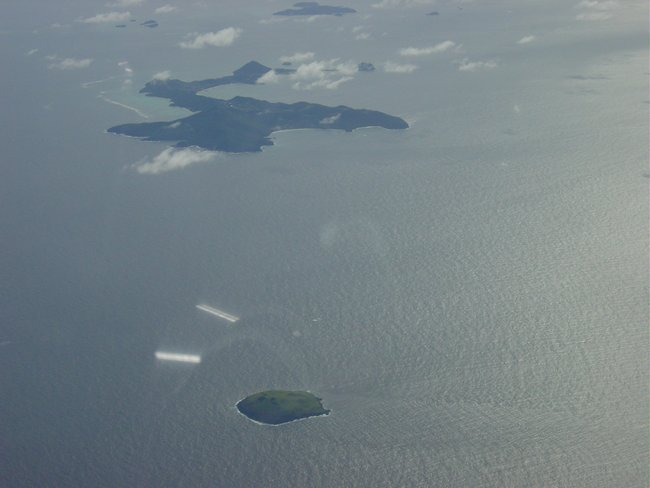 The Grenadines

Tobago
Our friends did really go out of their
way during the following two days to
show us around the island of Tobago, spoiling
us with excellent food and
drinks, as well as with a visit to a typical
steel band concert.




Yvon Gemmet (left) and Olivier Reymond (right) at Gunpoint
on Tobago




A typical Steel Band at the Island of Tobago
---