Nutmeg, Cocoa and Strong (very strong) Rum

Alia Vita
Rob & Frances Lythgoe
Fri 13 Feb 2015 14:34
We had a most interesting tour of G
​r​
enada on Thursday. We learned heaps about nutmeg (did you know mace comes from nutmeg?), cocoa and chocolate, strong rum (very strong rum) and saw a very picturesque and lush Grenada as well.
​We sampled the local rum which was about 80% proof and discovered that this is the 'punch' that makes a proper rum punch. ​
A full day well spent.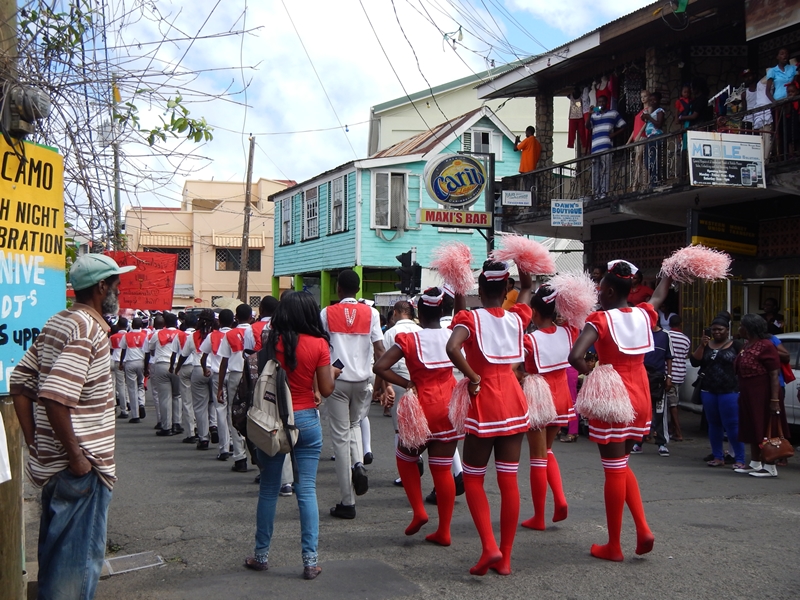 ​We stumbled across a local school marching in Grenville​
​Frances, Jane and Revle (Intrepid Elk) turning the Cocoa beans in the sun to dry them​

​

​This is guy that gave us the very interesting tour of the rum distillery. It was a sweltering day and he's wearing denims and a long sleeved sweater!!​ The distillery had been running since the late 1700s and seems pretty well unchanged. 
​
---