News from Terceira

Flinns
Terry/ Nicola Flinn
Sun 12 Aug 2012 14:16
Angra do Herismo is a World Heritage Site with many beautiful, striking buildings, palaces and churches. The town is the most cosmopolitan place we have found during our exploration of the Azores, with more traffic, faster drivers and lots of modern shops. On our first morning, we took a guided walking tour, visiting beautiful gardens until we reached an obelisk at the top of the town, where we had panoramic views of all of Angra. In the afternoon we took the local bus to Biscoitos on the north coast of Terceira. This is the most popular place to go swimming as there are natural swimming pools sheltered in between the volcanic rocks along the shore; it was particularly spectacular because the combination of a freshening breeze and a large swell sent waves crashing against the outer rocks.
Back on board, we invited Brian and Dorothy from Caitlin, who we had first met at Santa Maria for dinner. We finished up an excellent evening with a singsong, with Terry on guitar and Dorothy on fiddle.
Next morning we motored 14 miles to Praia da Vitoria on the east coast which was holding its annual festival. We had to anchor in the outer harbour as the marina was crammed, but even so, it was peaceful with none of the annoying swell and snatch that plagued the marina back at Angra.
We particularly wanted to see the "tourada a corda" where a bull, controlled on a long rope, is let loose amongst the spectators, the bravest of whom challenge the bull with umbrellas and coats. At Praia, this takes place on the beach, but the bulls had difficulty with their footing on the sand and we didn't see any of the spectacular tosses that typify the event when it is held on the streets. Even so, the throng of young men taunting the bull quickly scattered with many diving into the sea when the bull charged! It was an amusing spectacle and apart from ending up very tired, the bulls were unharmed.
For us, the evening ended by watching probably the slowest carnival parade in the world; we so enjoyed the free samples of the local ice cream that on the way back to the dinghy we had to buy a large cornet each. We were back on board and tucked up in bed by the time the procession reached the harbour and we had a great night's sleep-the first for 3 nights.
On Sunday, the wind will return and we will sail overnight back to Ponta Delgada to start preparing for the 8 day voyage back to Spain.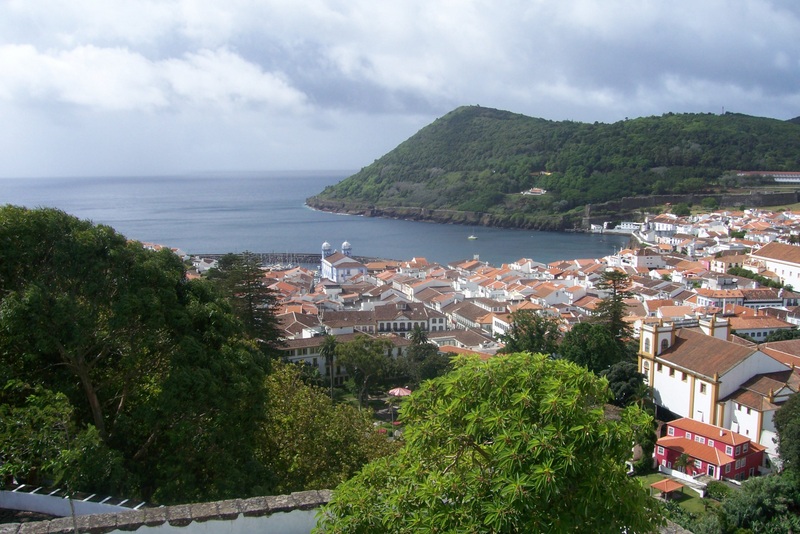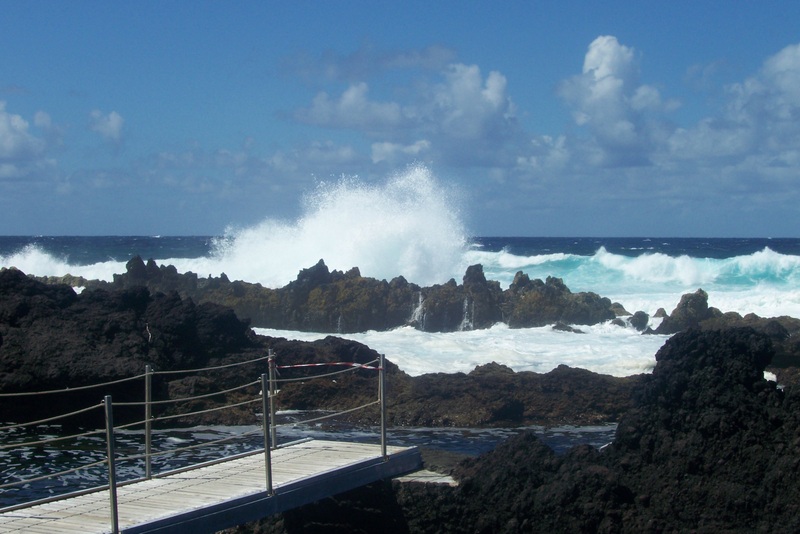 ---