Santa maria to Pico

Flinns
Terry/ Nicola Flinn
Sat 21 Jul 2012 19:23
The 183 mile passage from Santa Maria to Pico took 33 hours, the last 24 of which were spent motor-sailing because the wind dropped to less than 5 knots. Pico can be seen from a great distance because of the height of the extinct volcano which is the highest mountain in the whole area as well as in Portugal.
About 50 miles out, we spotted a whale blow which was repeated several times, then the whale showed its fluke before making a deep dive. We loitered in the vicinity for almost an hour hoping to see it resurface, but without luck.
We crept into the very snug harbour at Lajes which is tucked in on the south coast. Buoys mark a very narrow channel which is about 3 meters deep, with wicked looking rocks extremely close on both sides. Pico was the centre of the Azorean whaling industry which finally ceased in 1989; whaling has now been replaced by whale-watching.
We spent an interesting morning visiting the whaling museum with its many exhibits and watched a 1960's documentary about how the islanders hunted sperm whales from very small boats and we signed up for a whale-watching trip on Saturday.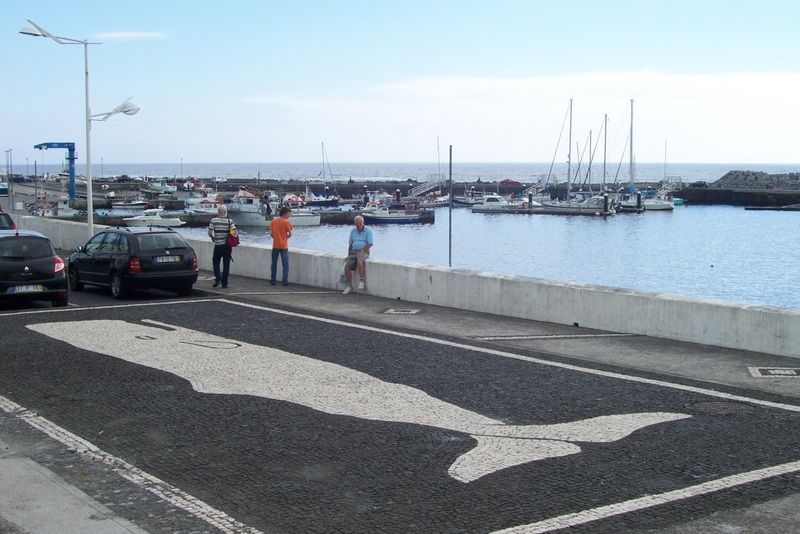 ---