St Lucia to Mustique

Flinns
Terry/ Nicola Flinn
Sat 13 Jan 2007 11:28
12:52.83N 61:11.37W
By New Year's eve, our friends had gone home and Nicola and I moved the boat back into Rodney Bay Marina, where we toasted in the new year on board and watched the local fireworks.Next day, our friend Andrew rejoined us from Manchester and will stay with us for a month.
We finally left Rodney Bay after 19 days and sailed to Bequia in the Grenadines, stopping overnight in a very atmospheric anchorage immediately underneath the Pitons. Port Elizabeth Bequia is a small, quaint ' town ' where the locals are very friendly and welcoming; we thoroughly enjoyed a 3 day stop at this charming island.
By January 9th we had moved on to Mustique and en-route we caught a lovely tuna which provided us with wonderful fresh fish for 2 days. Mustique is an exclusive island for the very rich, with luxury properties owned by the likes of Mick Jagger, Elton John and Princess Margaret. Prices on the island are very high, but the water is crystal clear and the snorkelling is wonderful.
Our next stop will be in the deserted Tobago Cays.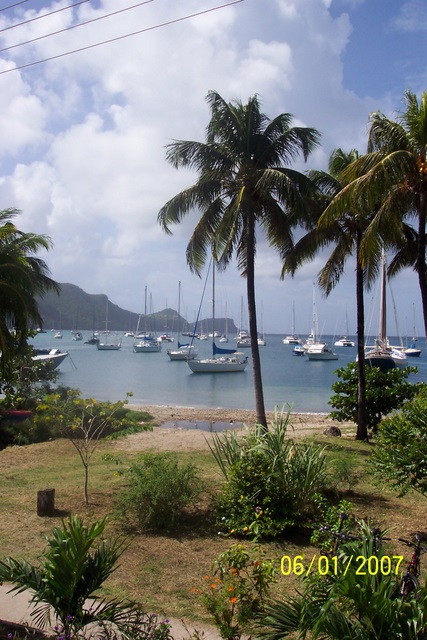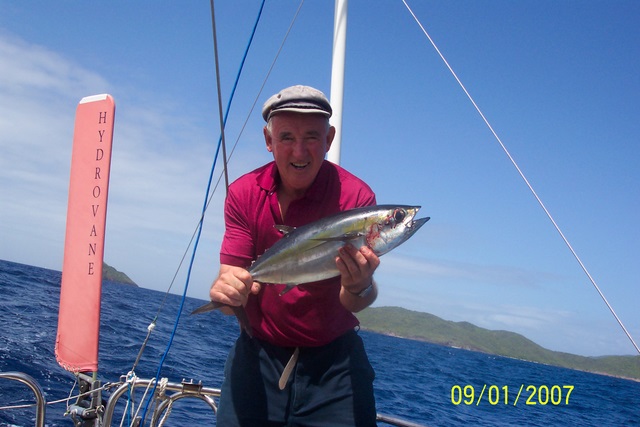 ---