Alicante to the Balaerics

Flinns
Terry/ Nicola Flinn
Sat 1 Jul 2006 09:50
On our return to Alicante, we found the whole town buzzing and in the middle
of their Hogueras festival. Each evening started with a parade with lots of
big floats and neighbourhood brass and pipe bands accompaning hundreds of
cheerful locals parading through the streets in traditional Spanish costume.
Around the town were lots of big statues and tableaus featuring goblins and
devils, which are burnt on the last night at the climax of the fiesta .
Throughout the day , brightly painted London buses filled with happy
revellers and a mobile disco on board drove around and loud fireworks were
set off. After the evening parade, the feasting, dancing and loud music
continued until about 5.30am! The atmosphere was amazing and we found it
difficult to leave.
By now Eric had joined us and we left Alicante on Saturday 24th June and
spent the night at a rather unsettled anchorage near Calpe in the lee of
Penon de Ilfach. Early next morning we set off for Ibizia. En route we
listened to the England v Ecuador World Cup game on the radio - in Spanish.
All we recognised were players' names, but it was quite obvious when Beckham
scored as the commentator went ballistic, screaming " gooooooooooaaaaal "
for a good minute!
In Ibizia we anchored beside our friend Bob who used to keep his boat Star
Lad next to ours in Gosport and who also took part in Rally Portugal last
year. He seemed very pleased to see us and is obviously enjoying his new
lifestyle.
After 2 days at anchor in the lovely Cala Boix, where we spent the time
sunbathing, snorkelling and just relaxing, we set off for Majorca. We were
shocked to find that the marina fees were even more expensive than those at
Alicante We were surrounded by super yachts and big cruisers and Nicola was
worried that she might be told off for " lowering the tone " when she pegged
out the laundry. However the prices in town were very reasonable and we
stocked up and enjoyed a pleasant meal ashore.
After a delightful evening in the very pretty little anchorage at Cala
Mitjana we set off towards Menorca and the we face the 2 day sail over
toSardinia.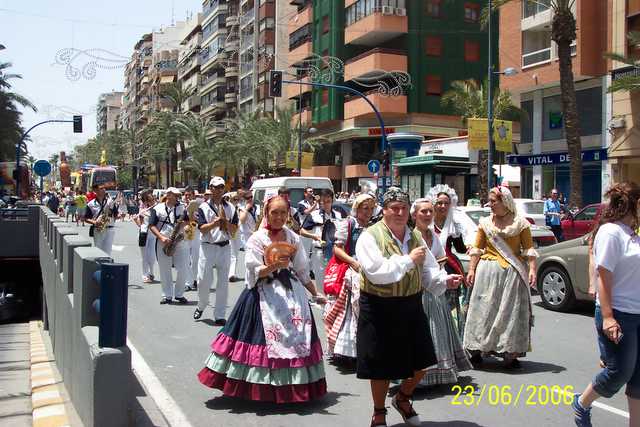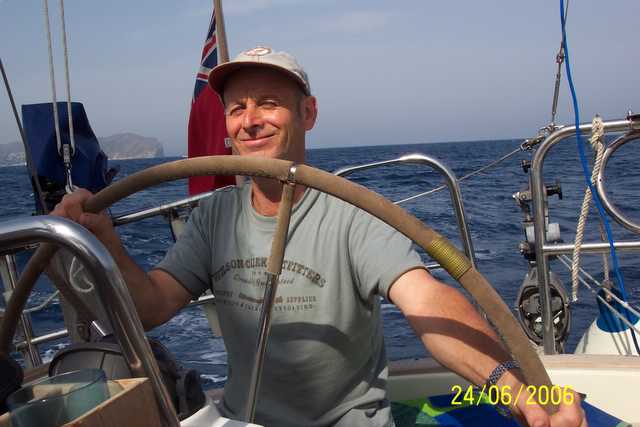 ---