British Virgin Islands

Flinns
Terry/ Nicola Flinn
Wed 18 Apr 2007 12:32
For the last 2 weeks, we have been exploring the British Virgin Islands with Dave and Marcia, who used to live here, showing us their favourite anchorages. .
After a year's very heavy use, our anchor windlass ground to a complete stop and it took nearly 10 days to have it repaired, so it was fortunate that we had help on board to cope with the hard work of weighing anchor a couple of times each day.
The Islands are beautiful, but prices are high here and the locals can be unfriendly and at times rude. This is a popular place for chartering and flotilla holidays and it is coming to the end of the high season; as a result, most anchorages are crowded, mooring and marina fees are high and the place packed with American visitors.
Most days we visit one of the superb snorkelling sites, where mooring buoys are available so that the coral reef is protected from anchor damage. We spend the night in one of the delightful bays, but invariably, the whole place has been filled with mooring buoys and very little space is left to use one's own anchor.
Now that we are fully serviceable, we are just about to leave for the 4 day passage to Grand Turk in the Turks and Caicos Islands.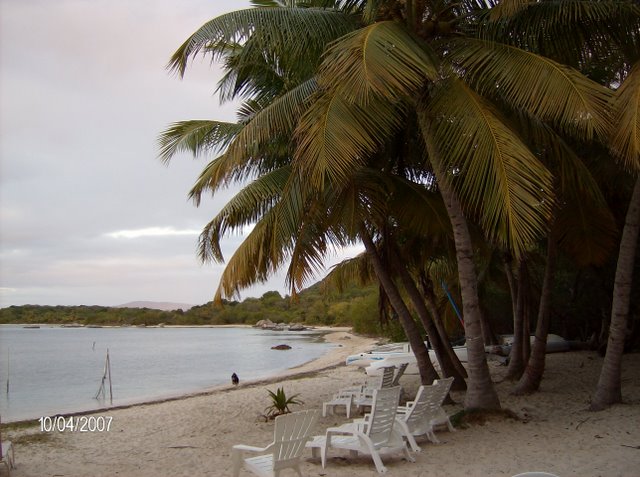 ---