Whale-watching in Pico

Flinns
Terry/ Nicola Flinn
Sat 21 Jul 2012 20:09
We took a whale-watching trip today, which included a half hour briefing from the very informed staff, then three hours on a rib. We saw at least six sperm whales, which was awesome!
One young individual leapt clean out of the water. We think it had become separated from its mother and was communicating with her. We saw two whales dive at the same time and saw the classic
view of the tail flukes, just as they dived to go feeding.
The ribs are not allowed to approach closer than fifty metres, but one whale actually swam towards us and must have been only ten metres away. Nicola was quite awestruck by the whole experience and got quite emotional.
We were impressed by the knowledge and enthusiasm of the guides, who do this daily, but remain delighted by these huge animals.
In between whale sightings, we moved around to watch Risso's dolphins, large, sedate and graceful, then striped dolphins, agile, fast and exuberant, who put on quite a display of acrobatics.
Although at £50 a head it was an expensive trip, it was exceptional and good value for money.
THIS HAS TO BE ON THE LIST OF THINGS EVERYONE SHOULD DO BEFORE THEY DIE!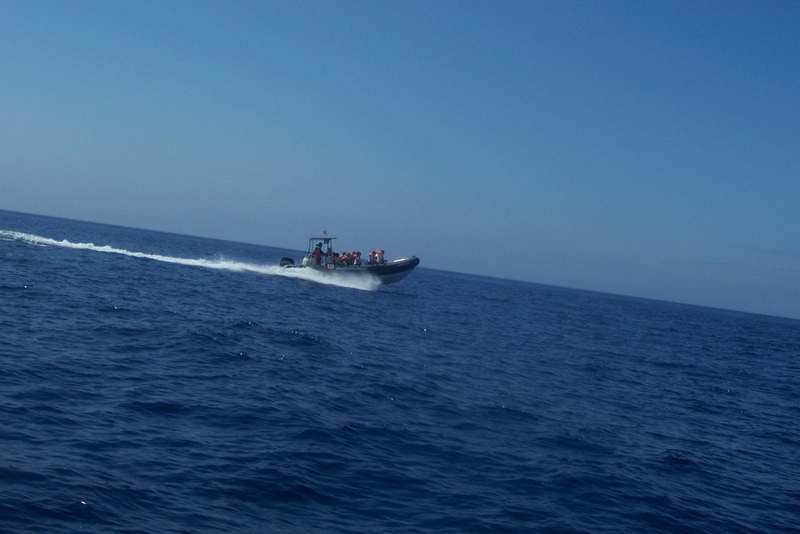 ---