Sight seeing in Sao Miguel

Flinns
Terry/ Nicola Flinn
Fri 13 Jul 2012 16:30
After 2 very lazy days we took full advantage of the comprehensive bus network that runs throughout the island.
The first excursion was a 2 hour epic journey to the far southeast to the little town of Provoacao, which was the first settlement on the island. The route was mainly along the south coast with a detour inland through Furnas, a village inside an huge, extinct volcano caldera. This is a famous spa town, complete with bubbling water, burping mud and hot springs which feed several swimming pools.
Our second excursion took us to Sete Cidades in the northwest. We had a 3 hour hike up to the top and then around the massive volcanic crater which encircles the little town and its famous blue and green lakes. We had certainly earned the large cool beers we sipped waiting for the bus back to Ponta Delgada.
On our last day in Ponta Delgada, we visited the fort which dominates the harbour and then Terry Godfrey decided to be a 'cool dude' and hired a Segway.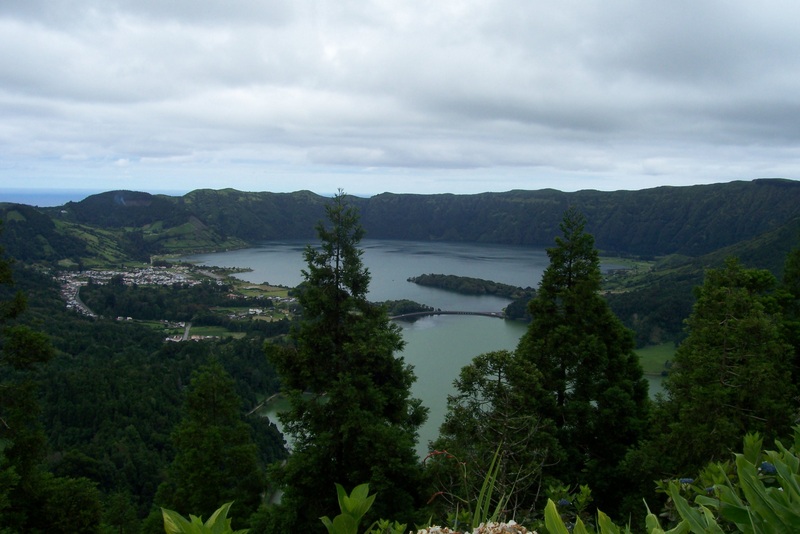 ---