Exploring Sao Jorge

Flinns
Terry/ Nicola Flinn
Sun 29 Jul 2012 14:50
Our next intended stop was to be Flores, the most westerly island in the Azores, but with westerly winds and wet weather forecast, we changed plans and had a rather blustery sail to Velas on the northwest tip of the nearby island of Sao Jorge ( pronounced Saint George ).
We were shoe-horned into the small, compact marina with wonderful, modern facilities including washing machines and tumble driers.
Oh dear! The first wet day we've had this season.
Friday, however, was dry and bright and we decided to hire a car to explore the island. We ended up with an automatic Mercedes estate no less.
Sao Jorge is cigar shaped, about 30 miles long and 3 wide. It is a beautiful, green island with even more hydrangea hedges than Sao Miguel. It has towering cliffs and little villages by the sea, with lots of patchwork quilt landscapes, very similar to Cornwall and Devon. We had a splendid day out.
Throughout the Azores, the pavements are constructed in the traditional Portuguese style with small black basalt cobbles inlaid with white limestone blocks that form patterns. We were particularly taken with the artwork of the pavements and squares in Velas, the main town in Sao Jorge.
Tomorrow an overnight sail to Flores which is about 140 miles to the northwest.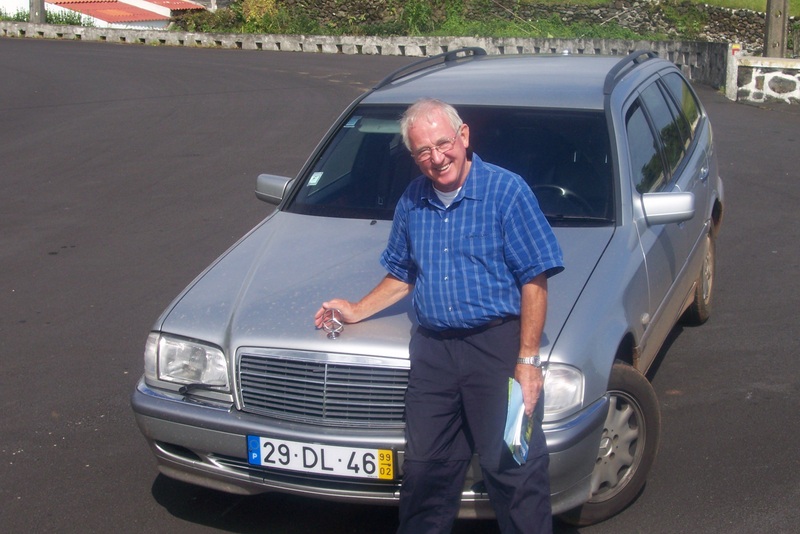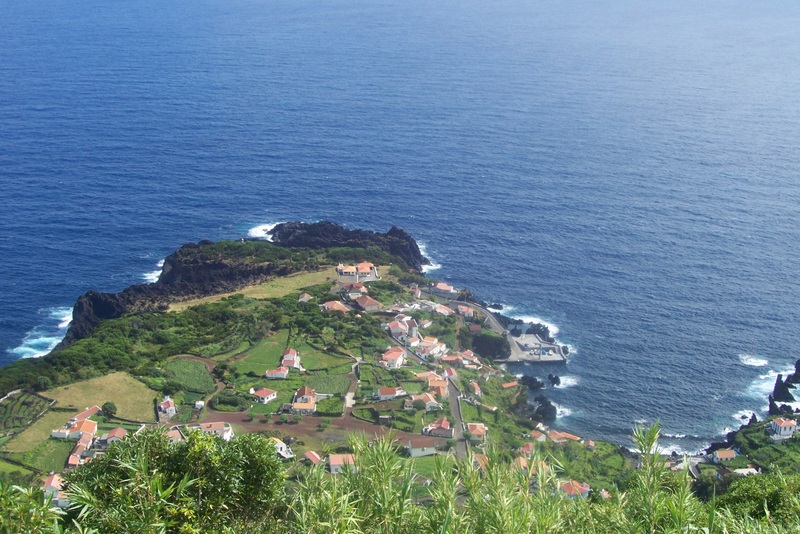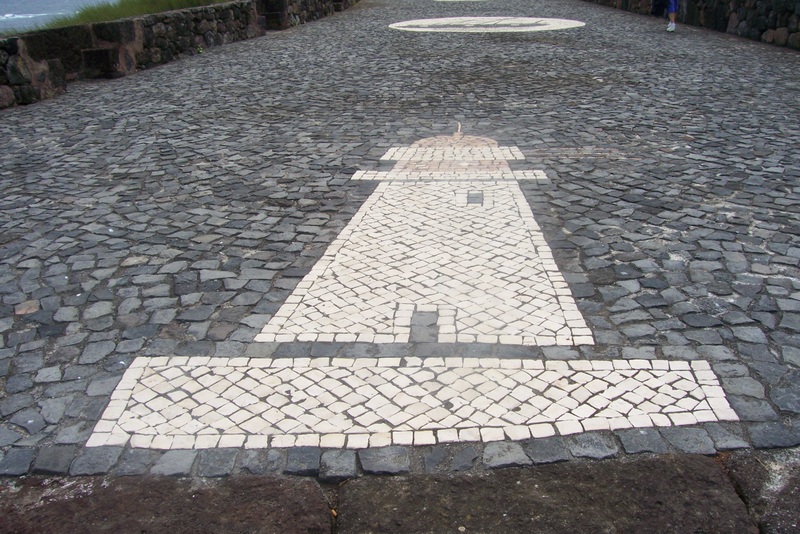 ---