Ria de Pontevedra

Flinns
Terry/ Nicola Flinn
Tue 2 Aug 2011 13:52
Our first port of call in Ria de Pontevedra was at Cambarro a small, well preserved, traditional fishing village, which is now well established on the tourist trail with many visitors arriving on coach trips. It has more than its fair share of touristy shops, but its main attractions are its many stone crosses and the herreos or stone granaries built on pillars designed to stop vermin getting at the crops in times past. Certainly it is a pleasant place to have a drink at a street cafe and watch the world go by.
The next day, our wedding anniversary, we left Flinesse at anchor at the mouth of the Lerez River and made the 3 mile trip by dinghy to the centre of the town of Pontevedra. This is another delightful place with tree lined boulevards and many interesting squares and churches.
The weather is now very hot and so we've decided to spend a couple of days relaxing near one of the many beaches in this Ria. We anchored just off the small fishing town of Bueu ( pronounced bwayo ) where Nicola was able to top up her tan on a pristine beach while Terry spent the afternoon exploring and fishing. They obviously don't get many English speaking tourists in Bueu, because when we tried to order lunch at a small cafe, the waitress, struggling to understand us, used her mobile phone to summon her friend who translated.
We then checked out the beach at Silgar on the northern shores of the Ria. This is a much more sophisticated holiday sea-side destination, similar to Brighton or Bournemouth, with lots of hotels and thousands of holiday-makers on the beach.
The weather forecast predicts a couple of days when the prevailing strong northerly winds will abate and so we've decided to make a run back north around Cape Finisterre towards La Corunna so we can explore the more northerly Rias without having to battle into wind to get there.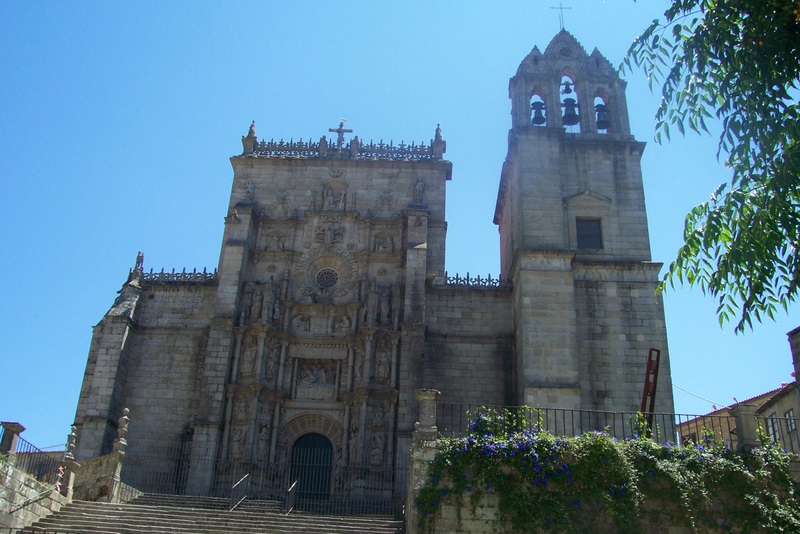 ---