Sint Maarten - Bermuda : Day 6

Avventura
Marco Versari
Thu 11 May 2023 21:26
30:17.570N 64:01.858W alle 18:00 (21:00 UTC) del 11 maggio 2023.
A small fish found on deck
Of the flying fancy kind
Didn't see us in the night.
A big ship crossed our path
Of the giant oily kind
We steered clear of its light.
Sometimes even the ocean feels too small.
Today the wind is strong, over 20 knots, and blowing from the north/north-east. We once again have to go against it, sailing close haul and against the swell. This is great sailing experience for anyone at the helm, having to deal with the elements while maintaining the boat and crew comfortable enough.
Onboard Avventura the autopilot is very rarely turned on, save for the motoring time.
This means everyone gets about 4 hours of helm time per day, in all the conditions and wind angles encountered.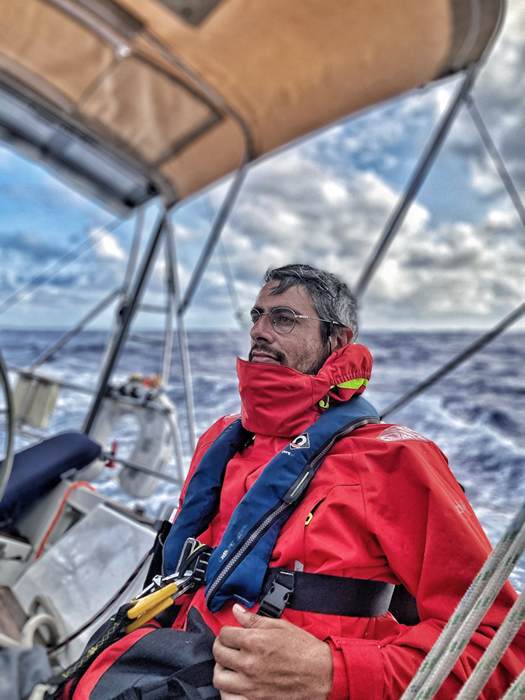 ---