Happy new Year take two

Penguin
Wed 10 Jan 2007 09:56
January 2007.
In 2005 we were in St. Lucia and spent Christmas day with the owner and crew of
Harvey. We made a resolution to be under Sydney Bridge by 2006/07. We had no
idea at the time that how things would turn out.
We never could have guessed that we would make it and our two children Jo and
Nick would also be there waiting for us doing their year in Australia. Penguin did
not sit under the Bridge she was left in New Zealand but she is due to be in Australia
in April bound for Queensland.
We flew into Sydney on the 21st December and caught the ferry from the wharf to Manley. Sydney Bridge to our left and the famous opera house on our right. Rather
awesome as they say down under. Jo met us and took us out for a beer fabulous
to see her as ever.
The next day was spent at work with Jo. She had arranged a surprise for her
Dad and he was launched into a Skiff for a blast round the harbour. It was blowing
about force 6 and Rob's dinghy racing skills seemed to have left him. He was put
on the front end for a start and they spent most of the time down under.!
Jak found this hilarious, she spent her time with Jo organising her racing with
the kids she was teaching for the day. Jo was well and truly in charge of some
rather worried little sailors who through her had achieved so much in only one
week. Has to be said they were doing rather better than her Dad . We didn't take
any photos for evidence. Honest.
On Christmas Eve Nick's birthday we went over to Bondi Beach where Nick
is working. He looks like a rather dishy Auzzie blond surfer. He is working
hard running a restaurant with hours which go well with the surf and is out
as often as work will allow in the waves. Great to see him on his Birthday.
Christmas day , Jo's birthday. Rob and I had a wonderful time
with another twelve or so back packers. We were voted Queen Mum and King
Dad for the day. We had far to much fun and those kids made us do things we
have never done before. None of which needs to be mentioned on the web page.
We can't thank them enough for making Christmas such a great day and a very
special birthday for Jo. It was also great to be able to spend the day with Eddie
Hannifan who was also in Sydney.
We also watched the start to the Sydney / Hobart race on Boxing day. Did the
Zoo, lightening tour of Sydney town and Nick took us to the fish market and
showed us round. We all had a go at eating oysters. HMM
And then the icing on the cake, New Years Eve , what an incredible experience.
We had to get ourselves to one of the view point late afternoon and just waited for
the action to start. Yet again we were joined by all the Christmas day crowd.
A wonderful night. Very long walk home, Sydney ran out of transport but it
was fun.
A fab Christmas and New Year thank you Jo , Nick and all your friends.
All too soon we had to say good bye to Jo and Nick, and make our way back to
New Zealand.
We are now back in Whangarei but only for two weeks, so lovely and quiet
in comparison to Sydney and city life. We are off to the South Island for a couple
of weeks then as we come back through Auckland Jak will be picking up a flight
home and Rob will go back and finish preparing Penguin for the second half of
the trip.
We have had a brilliant time in New Zealand, Jak is going to be very sorry to
leave her tennis pals behind. They have made her very welcome and are great
fun. She says she is going to try and teach the Southbourne tennis club a rather
funny game of three aside followed by tea and cakes at eleven.
HLS
Thank you MAIRTOWN TENNIS CLUB .
Best wishes to you all, THE POM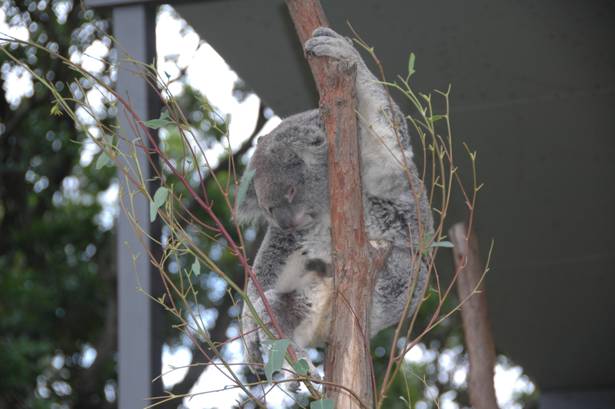 I would rather be sailing a Skiff. Ha Ha.
.
HAPPY NEW YEAR TO YOU ALL!
---