Web diary - Venezuela

Penguin
Fri 10 Mar 2006 17:05
Penguin anchored in Laguna Grande, Venezuela
Well sorry about the lack of Diary entries, the mobile phone didn't worked in Venezuela.
We left you in Grenade. We travelled from there to Los Testigos a group of small Venezuelan islands. We did our bit, snorkelled, swam and climbed the 807ft high hill to the light on top which even required rock climbing the last 30ft.
Moved on from there after 2 days to Margarita, a Venezuelan tax haven, and holiday resort. Very busy town did our shopping. Spent half of the Saturday travelling around to try and find a bar which would should the rugby, not a hope.
Went a shore (well nearly) to have a beer and hit a big thick steel wire which punctured the dinghy, so there we were 2 men and a girl in a half deflated boat holding one side up and sitting on the other. We made it back.
Then it was to Coche a small island just for some windsurfing, great fun, we actually made it back to the boat each time with out having to be towed back with the dinghy.
Then it was to Cumana a large main town on the mainland Venezuela. The cars are fantastic here old American Chevy's etc with big alloy wheels, even the taxi's, don't need all your lights, registration plates or windows but you got to have your alloy wheels, great.
Did a day trip inland, some 70 miles by taxi, quite an event in its self, to the Caripe Caves, we went inside with a guide who uses a dim gas light as there are 18,000 (whose counting them?) blind birds who use echo location like bats, what a noise. The caves were incredible, we went in 1200m graffiti dating from 1909 before they became a National Park. The day trip became a two day trip as the taxi we had paid for didn't pick us up, there's a lesson don't pay it all up front!
Well moving on again we headed to Tortuga small island overnighted there before heading to Les Roques.
Les Roques, what can we say the most fantastic turquoise water, white sand islands you can imagine, the snorkelling was out of this world. Surrounded by small fish while a shoal of Tuna come past, Barracuda, Parrot fish etc etc.
So then to here, Bonaire the B of the ABC islands. Arrived at 0800hrs and had things to sort out so no rest. The licences plates all say Bonaire - Divers Paradise.
Niamh has done her second day of diving, Rob his first day and I have done my "Discover SCUBA" dive. I did my lesson on the beach just up to my neck in water, you then go 25m out and it is up to 6m then you drop of the edge to something like 90m!
Oh and by the way, The Nutty Professor has left the boat and a new boy called Shaun has joined!
.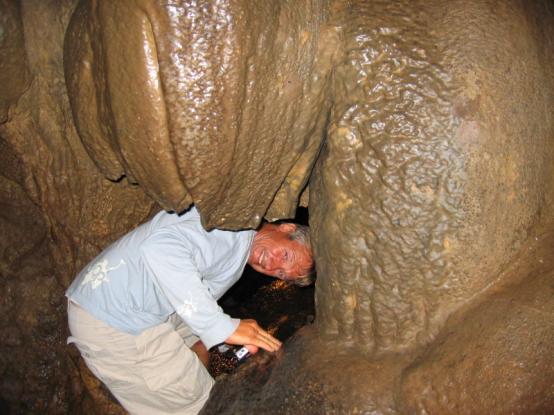 ---