ho ho ho

Penguin
Tue 19 Dec 2006 10:34
So tis Christmas, yesterday the sun was out and we were walking in shorts
and t-shirts, we had to take our shoes off and walk through the surf to cool
ourselves, today at least it is raining so it feels a bit more like winter.
Jane and Peter have visited us from the UK so the last three weeks
have been spent touring around North Island. We met them under the Sky
Tower Auckland and after a big hug and a coffee we set of for our Grand Tour.
We decided to head for the Coramandel for beautiful coastlines, great to enjoy it
with friends from UK. We based ourselves in Whitianga the centre for the
Game fishing boats. A good place to walk and relax especially after spending
so much time travelling. On Jane's birthday 12th November we took the ferry across the
estuary then walked around Cooks bay finishing off the day in a Pub with Musicians
having a jamming session and drinking Aussie champagne
.
Getting away from the English winter into the spring/summer in New Zealand was
a great attraction for Jane & Peter but the NZ weather is much the same as back
home and remained changeable, we could not decide if shorts-t shirts or trousers
and coats were needed, '' just like an English summer '' Pete's favourite phrase!!
As we moved south visiting Rotorua and Turangi the weather became pretty grim
so both our fly fishing and mountain walking trips were delayed waiting for some
sunshine. The trek across the mountain was done in the clouds with glimpses
of sun, we had not managed to do this trek with our children six yeas ago so we were
not going to fail this time. The Tongario crossing is supposed to be one of NZ best
one day walks, definitely worth the wait.
Our fly fishing did not reap a trout, we blamed it on Peter's banana, we are
not sure what the superstition is but one does not fish with a banana in NZ.
Luckily the guy renting us the house took pity on us and gave us one from his
freezer so the hunters failed but were saved from shame.
Our next stop was Raglan the Mecca for Surfing in North Island once again we
had stunning beaches and coastline for our scenery, this time with black Volcanic
sand, once again their was many bays with miles of sand and very few if anybody
on the beach. We turned up in the town in the afternoon, an hour after enquiring at
the information centre we were sat on the balcony of someone's holiday home
overlooking the estuary having a beer watching the sun go down.
We had promised that whilst Jane and Peter were with us we would get up to the
Bay of Islands and spend our last week with them there, the other request was that
Jane would be able to spend time reading her book whilst looking out over the sea.
So when we got there we were on a mission to fulfil the holiday dreams. Once
again fate played its hand and the girl in the estate agents next to the cafe we had
stopped at for coffee new a man who rented a place that would fit the bill. The property
was called Rose Cottage so it had to be the one. The view was superb with Russel
and the Bay in front of us. So now all we had to do was to arrange for perfect weather!
It arrived and was beautiful, in fact we only had about three days in all of actual rain
during the whole visit.
A sea fishing trip was organised and Peter caught enough snapper to fill the BBQ.
We also went on a day trip on a sailing boat, felt painful to have to pay to go on
someone else's boat.! Needless to say a day trip on a sailing boat after all Jak
has done was not in her top ten of must do's so she spent the day inspecting he
local flora and fauna.New Zealand is covered in red at the moment, they call
it the Christmas tree or Pohotakawa. They are all over the coastline and it looks
as if the the fires of Sydney are here in places.
Six years earlier Jak and I had made our decision to raise enough money to buy
a boat and sail around the world, we were here in the Bayof Islands at the time with Jo and
Nick and now we are half way round it was a great feeling.Even the little Blue Penguins
put in an appearance for us. They are so sweet and so small.
We spent the last day of the three weeks in Whangarei and then it was time for them
to fly on to Aus to meet up with Jo& Nick and meet Eddy who was flying in from Bali.
We were sad to see them off but winter back in UK was not all that appealing.!
The only thing is can it be Christmas when you are wearing shorts and T-shirts, no holy
or ivy, never mind we are off to visit Jo and Nick so that will make us smile.
Happy Xmas Rob
HLS
Thank you all so much for you Christmas cards.
Can't believe another year has gone by and we are on our way to
Sydney to see Jo and Nick for Christmas. Last year we didn't see them
at all.
Very best wishes to you all for the festive season and a very happy
new year.
Jak X
Must be Love
Jak's new pad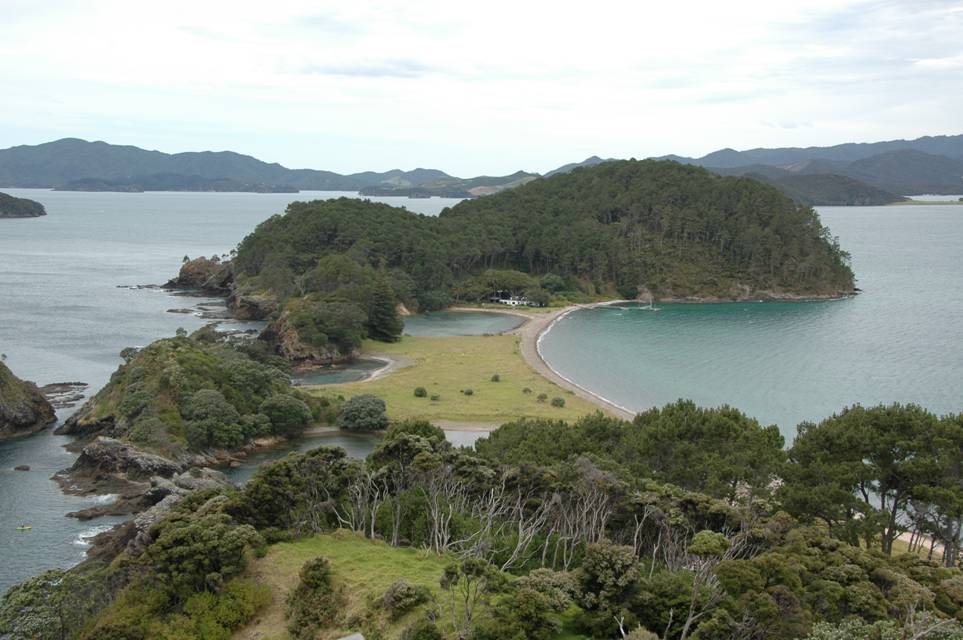 ---