Nazare

Iola
Lesley & Derek Mercer
Wed 10 Aug 2011 05:40
First of all, many thanks to all of you who expressed concern that my diet was being restricted to what I can catch! I am pleased to tell you that I am not relying on my fishing prowess to keep us alive, as I would end up looking slimmer than my solitary catch to date.
We have spent a few days ashore here in Nazare. With the America Cup in Lisbon, it made sense to travel there by bus and explore, rather than go by boat. In fact, we managed to find a cheap hotel via the internet and stayed there Sunday evening, visiting Lisbon on Monday. All very cultural, and a few photos attached to show you.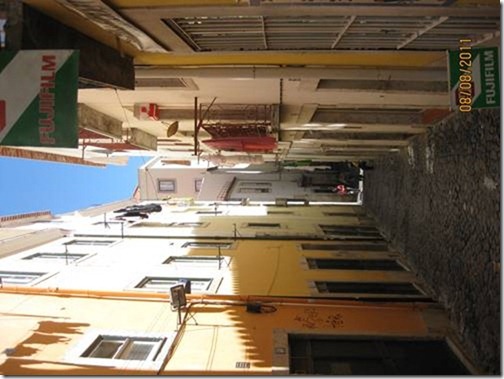 Tuesday was spent at the Monastery in Batalha, a Unesco World Heritage Sight. Also very educational.
The plan now is to set off Wednesday for Sines, about 24 to 30 hrs away by IOLA, and we will probably drop an anchor there for 24 hrs or so. This trip involves rounding 2 smaller Capes ( Carvoeiro and Roca), but will put us in a good position to get round Cape St. Vincent, the next major hurdle. After that we will be in the Algarve.
The weather has definitely improved – no fog for 3 days now, and the forecast is for clear skies and warm days with light winds. Ideal for trying out the Parasailor if we can.
---