25th-28th September - Singapore

Wild Carol does Australia
John and Fiona Fraser
Fri 28 Sep 2018 16:00
We arrived in Singapore late on Tuesday night after an uneventful flight. We took a taxi to the Novotel Hotel at Clarke Quay. Next day we explored, starting with a boat trip. The heat/humidity was stifling. Our first impression was 'wow' but after a whlle we realised that the only traffic on the river are the tourist boats. There's no longer any real activity on the river, understandable I suppose as it's now part of Singapores water supply. We took the lift up to the viewing platform at the Marina Bay Sands hotel and got a good view of the gardens. The shear number of ships at anchor was incredible really emphasising Singapores situation as the crossroads of Asia. We paid our entry fee to the two domes, the rainforest one and the flowers but as we'd just spent a good part of the past month walking in real rainforest we were a bit underwhelmed, it all seemed a bit Disney. The highlight of our stay in Singapore was our trip to the zoo. We took the train and bus which let us see quite a lot of where people live and the zoo itself was very, very good, especially the orangutangs, chimps and baboons. We finally got to see a cassowary and a tree kangaroo, neither of which we'd managed to see in Australia.
We ate at Clarke Quay the first night and at Boat Quay the second night but after visiting Chinatown during the day on our last day we wished we'd gone there to eat as it was obvious that Boat Quay is just an expensive tourist trap. Chinatown seemed to be real. So, 3 1/2 stars for Singapore from the Frasers but maybe we are just getting tired….
Marina Bay Sands resort and the Science Museum
Art Centre
Sir Stamford Raffles, founder of Singapore
Lots of street sculptures like this which are very good.
The gardens and ships at anchor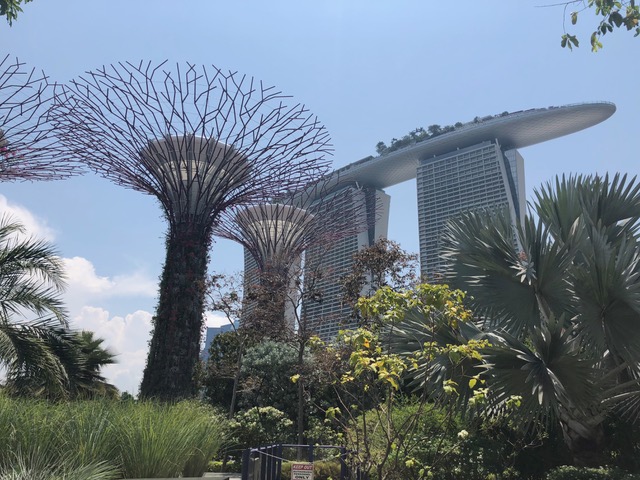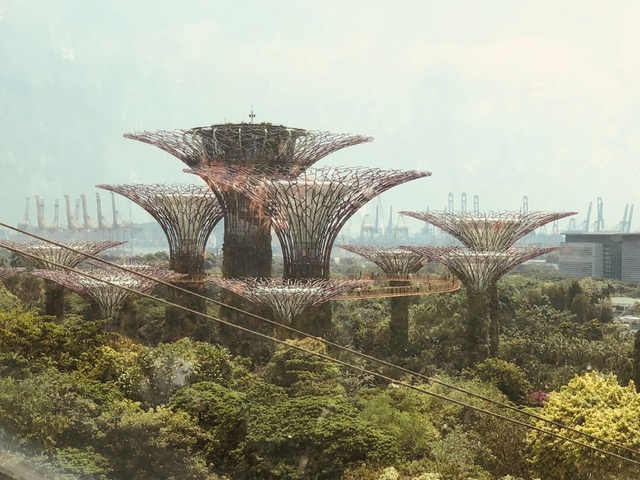 Night view from top of One Raffles Place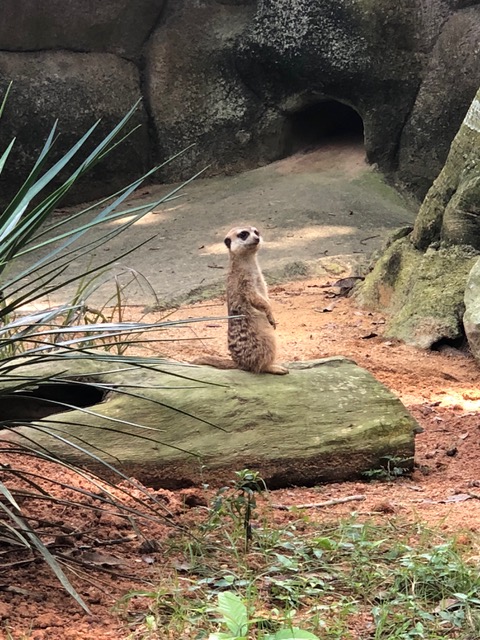 Finally, a cassowary!
---