Friday 17th - exploring Cooktown

Wild Carol does Australia
John and Fiona Fraser
Fri 17 Aug 2018 15:00
We drove down to the wharf, went in to the cafe there for a coffee and ended up ordering a 'fisherman's platter' - big mistake, a huge plate of battered fish, squid, prawns etc - not used to eating that kind of stuff at midday.

We emerged and went for a walk along the front, and along the Main Street, looking at all the old buildings, chatting to the Jehova's witnesses and generally taking in the scene. We walked up to the museum and realised we both didn't have any reading glasses so we walked all the way back to the car and drove back to the museum, paid our $15 each to get in at 3:15 and then, when told we could use the ticket to come back tomorrow, realised it closed at 4!

The ground floor was taken up with an exhibition of the recovered anchor and one of the cannons from the Endeavour (they'd chucked them over the side to get off the reef), with boards telling the story of the recovery of these items and the story of the Endeavour's visit, told from the side of the visitors via extracts from the journals of Cook and Joseph Banks, the botanist, and from the aboriginal side, which I think must be largely imagined, based on the information in the journals about their encounters with the locals.

The descriptions in the journals of their first encounters with kangaroos are particularly interesting and amusing.

The museum is housed in an old,restored, convent building, and upstairs told the story of the missions etc and had lots of local artefacts. We whizzed through that bit and left at 4 feeling we'd seen all we needed to. The story of Cook was already told in numerous info boards around the town so apart from the anchor and cannon story, we didn't feel it added much to what we'd already learned.

We filled up the car then headed back to camp for a light supper after our heavy lunch.
A gold miner, the other thing Cooktown is famous for - main port of arrival for fortune-seekers
Cairn marking spot where Cook beached Endeavour
The man himself
An old Landy!
NOT one of Cook's cannons
Made in Scotland
Cook's Column?
The bowling club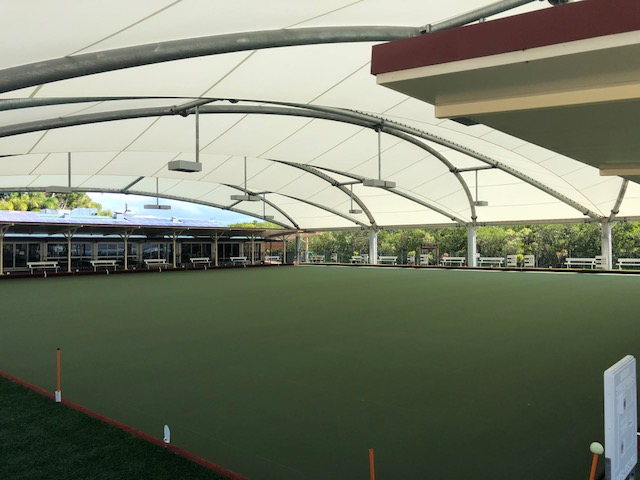 A fine old building, one of many
The museum, a restored convent
Recovered cannon, one of six
How the story was told
---