Thursday 19th July - Mornington Wilderness Camp

Wild Carol does Australia
John and Fiona Fraser
Thu 19 Jul 2018 14:00
126 6.622E
It's Thursday and we're off to the Mornington Wilderness Camp. It's managed by the Australian Wildlife Conservancy and they only allow 25 vehicles in to camp. We were lucky to get a booking and had to do a bit of begging - saying we'd come all the way from Scotland etc.
The first photo shows a rather ugly sight. This was allegedly an official place by the side of the Gibb where you could dump rubbish. We left it rather sickened..The cows were eating the plastic bags of rubbish
We got to the end of the Mornington track by
10am
. You have to call them from a radio booth at the end of the road to let them know you're coming. Then it's another 2-hour drive along their track.
We signed in and then went for a drive to the 'Caputchek' swimming hole on the Fitzroy river - a very pretty spot where we had a very nice cup of tea. We found out the next day that there is definitely a freshie living there - in fact we heard him splash into the water the next time we visited.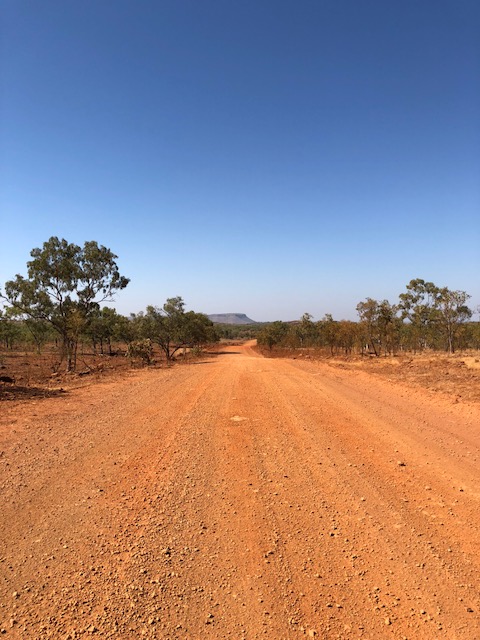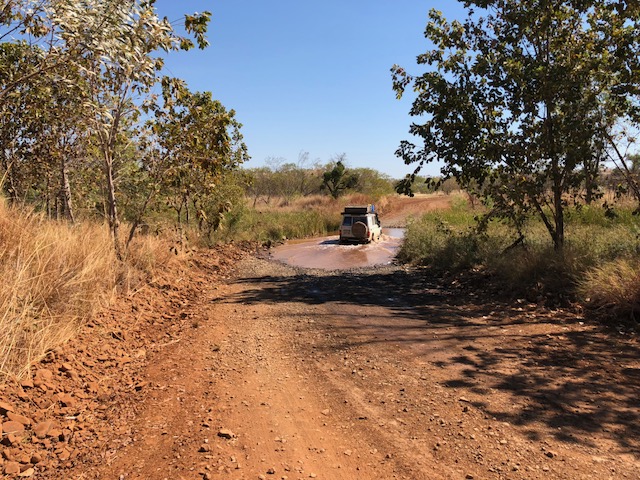 ---