Final blog from Wild Carol (for now)

Wild Carol does Australia
John and Fiona Fraser
Wed 29 Jun 2011 08:36
37:07.2N 8:31.6W
Tuesday 28th June, Portimao, Algarve, Portugal
We arrived here yesterday at about 1200 (actually 1100 as we had been an hour out ever since arriving in Portugal which explains why Graham had to wait an hour on the quay at 6 in the morning for his taxi!). I took the 0200 - 0600 watch with the now solid Iain and Max team on the watches either side. We left Cascais at 1230 and from about 1800 we were sailing. By the time the guys came on watch at 10 we needed to take in 2 reefs and several rolls in the jib as the wind piped up to 30 knots plus from the SSW. We had a bumpy few hours with Wild Carol beating solidly to windward as she does but we can't pretend it's comfy. We were in company with another yacht a few miles to leeward. The wind eventually died away and the engine was fired up while I was in bed. I was woken up by Iain at some point in the night with a report that there was an alarming screeching noise from the steering area. Having earlier tightened a loose rudder stock the adrenalin immediately started pumping. I got up and there was indeed a noise. Sounded to be in time with prop rotation. We reduced engine revs but the noise persisted...We shut back the engine completely and listened intently. The noise moved....to somewhere near the liferaft! It was Iain who spotted the cricket/cicada hiding under the liferaft screeching madly! We breathed sighs of relief and I went back to bed. By the time I got up for my watch the wind had gone and we were motoring in thick fog with a radar watch being kept. Several ships passed close and one close enough for me to try calling him on the radio but got no response. As we rounded Cape St Vincent we were still in company with the yacht that had left Cascais around the same time as us. He headed off towards Gibraltar while we turned towards Portimao. As we rounded the Cape we met up with a South African single-hander sailing slowly towards Faro. He had come from the Azores and had had a very rough trip with severe weather. He sounded tired..
So that's it. We drove Max to Faro airport this morning and it's only Iain and me left. We will spend tomorrow tidying up and getting Wild Carol ready to be left here for the next few months. I've decided to leave her here until the spring when we'll come back and complete the trip to Alicante. In the meantime she will be our "cottage" in Portugal and will be visited periodically to receive the necessary TLC.
Farewell from the Wild Carol crew...for now.
John
Ailsa Craig - farewell Scotland!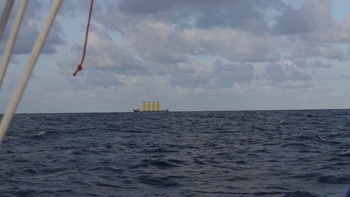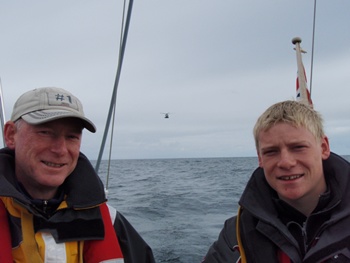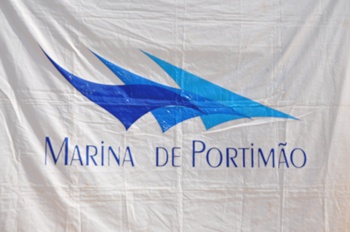 ---