Day 131- Day 132: Kilwa Masoko and Kilwa Kisiwani

"Into Africa" More than a Motorcycle Adventure
Howard Fairbank
Sun 15 Sep 2013 05:13
08:53.42S 39:31.02E
Great ride up to Kilwa Kisiwani
Stayed at Kilwa Beach Lodge, with two South Africans, working on behalf of the Tanzania Government, as quality controllers on the Chinese Gas Pipeline project. we were the only guests. They gave me wonderful insights into the gas project, the work ethic of the Chinese, and some of the politics behind the project…. No, all good!
Kilwa Beach Lodge was great, and I got to know the owner Dave Henderson, very well…
I took a local sailing dowh across to Kilwa island to see the ancient ruins of Arabic traders, and learn about the rich history around the area.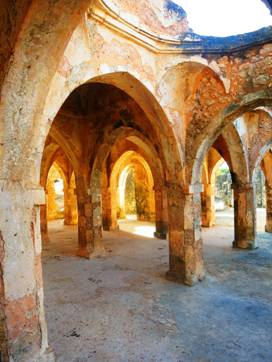 14th and 15th Sep
Lindi, then Rugombera, turn off to head down the peninsular
Dave Henderson Kilwa Beach Lodge
---