Day 162: Spectacular ride, the volcanoes, and splashing out on an World Class experience!

"Into Africa" More than a Motorcycle Adventure
Howard Fairbank
Tue 15 Oct 2013 05:31
01:29.57S 29:36.33E
A long and very interesting chat with Moses (Ugandan), before leaving Kigali. I was in two minds as to whether I should spend another day there.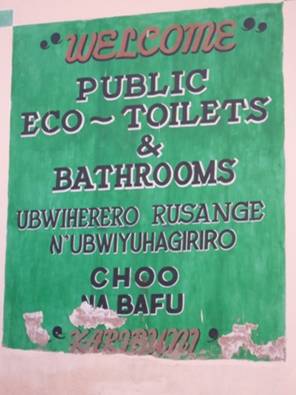 Then went to the Genocide Memorial. Quiet sobering, 1994 Tutsi and the Hutu. The Kigali Genocide Memorial was opened on the 10th Anniversary of the Rwandan Genocide, in April 2004. The Centre is built on a site where over 250,000 people are buried.

The Centre is a permanent memorial to those who fell victim to the genocide and serves as a place for people to grieve those they lost.

The Centre includes three permanent exhibitions, the largest of which documents the genocide in 1994. There is also a children's memorial, and an exhibition on the history of genocidal violence around the world. The Education Centre, Memorial Gardens and National Documentation Centre of the Genocide all contribute to a meaningful tribute to those who perished, and form a powerful educational tool for the next generation.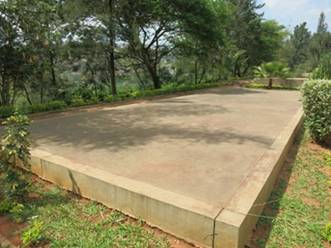 Amazing ride from Kigali (1400m) to the Volcanoes. Winding road with lots of climbs and then downhills. Little traffic too…. Speed limit seemed 60k/h
Explored and then headed to the Park, just to see…. Found Gorilla Mountain View Lodge 1900m, coolish, hot water bottle….!
Luxury night for HF, slowly sucked in, including the gorillas, then saw my german 'friends' from the Chimpanzee experience!!
Went for a walk into the farming area, and then got bugged by the buy us a new football, guys… Bought the gorilla sketches. All friendly, potato farmers
Musanze then Parc Nacional des Volcans. Volcanoes National Park (French: Parc National des Volcans) lies in northwestern Rwanda and borders Virunga National Park in the Democratic Republic of Congo
Virunga Mountains 1st into view, then ride almost up to them… Mt Muhabura 4127m, Gahinga 4127, Volcano Sabyinyo (3674)
---