Day 127: Wild Mozambique: Mocimboa da Praia

"Into Africa" More than a Motorcycle Adventure
Howard Fairbank
Tue 10 Sep 2013 05:10
11:19.85S 40:21.17E
I finally got my head around leaving Pemba, the dreams of a game reserve, or a lodge, or working with animals ,and walking away from the hopeless 'opportunity' Jacob had given me with Taratibu was all VERY emotional difficult, and while I knew I was 'nearly there' with putting this to bed, the journey still had a bit of a rod to run. Finding this opportunity was the priority objective of this Africa motorcycle adventure, and I knew that from here on out I'd only have the exploring Africa goal to provide the focus and motivation, and this was quite a hard message to digest! Also I knew the journey from Pemba into Tanzania was still full of difficult roads, and other unknowns and I needed to be motivated and focused.
So, all in all leaving Pemba had these two sides of happiness that I was now moving away from Pemba where I had made some good friends and bonded a lot, but knew it wasn't really the place where my soul rested comfortably, and then the other side of leaving behind the dream.
The goal for the day's ride was Mocimbaoa da Priaia.
The ride was through some wonderful Northern Mozambique scenery, Palm tree lined roads leading into quaint villages. For the first time I came across locals armed with serious, homemade bows and arrows. Clearly, subsistence poaching was a big activity here.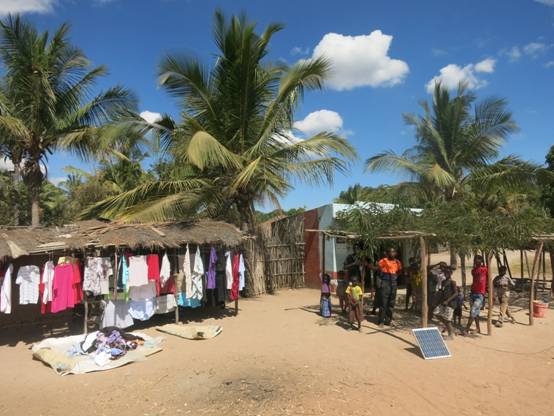 I stayed at Chez Natalie, as the only guest other than a group of Spanish tourists on a fly in and drive exploration of Tanzania and Northern Mozambique. I really had a very enjoyable dinner there, looked after by Benjamin the Spanish manager who was from the Canary Islands, and had chosen Mocamboa da Praia as his new home.
Mocimboa da Praia was a very interesting place, reminding me so much of Bagamoya with its boat builders, fishermen, and on the beach fish markets.
10 Sept…
---