Grenada Sailing Festival Pics

Tamarisk
Sun 5 Feb 2006 15:24
As Penny has written elsewhere, we had a great day watching the local work
boat races off Grand Anse beach. There's still a strong tradition of boat
building here - especially in Cariacou.

Grand Anse beach
Lined up for the start
Skippers run and jump on to start
Children watching
Anna and Eddie and Pip and Alice from Keoma in the surf
Preparing for the next race
The children 'win' a sponsor's umbrella
The judges...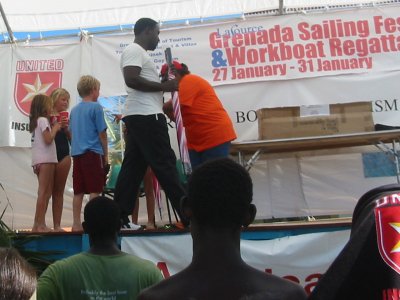 ---